No matter what kind of outdoor cleaning projects your customers will be undertaking, BISON can provide purchasing and supply station for a variety of categories and styles for pressure washer. In addition, tips on the safe use of pressure washers, as well as routine maintenance regimens for pressure washers, are mentioned below.

How do pressure washers work?
Pressure washer is a machine that uses pressurized water for cleaning. The electric motor or engine turns the pressure pump, using the high-pressure water flow generated by the pump to form a high-speed jet. The impact force formed by the rapid acceleration can scrub and remove the dirt on various surfaces, and has the ability to deeply clean the dust and dirt on the surface of objects, such as oil stains, rust, paint, putty powder, etc. Widely used in machinery, vehicles, shipbuilding and chemical industries.

Currently, there are various types of pressure washers on the China market, which can be used in businesses or households to complete cleaning jobs. Before all importers choose China manufacturers to arrange procurement, they can consider covering the whole link according to the daily use and demand functions of end buyers, so as to meet the diversified needs of different distributors, traders and retailers, and realize one-stop Wholesale sales.
Pressure washer types:
The pressure washer uses a pump to push the water out. Compared to just using garden hoses and nozzles, it uses less water and makes deep cleaning easier. Generally speaking, the types of pressure washers include gasoline and electric.
Electric pressure washer or engine driven pressure washer
The pressure washer uses a pump to push the water out. Compared to just using garden hoses and nozzles, it uses less water and makes deep cleaning easier. Generally speaking, the types of pressure washers include gasoline and electric.
The main difference between an electric pressure washer and a engine driven pressure washer is the power source.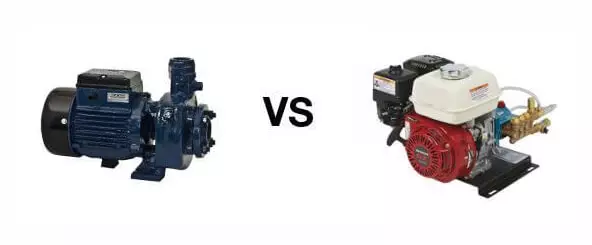 At present, China electric high pressure washers on the market are basically suitable for small cleaning projects and occasional large tasks. For easy cleaning of terraces, driveways, cars, lawn equipment, decks, etc.
However, BISON has also manufactured a number of commercial models of electric cleaning machines to meet the different applications of more users in the market while providing lightweight electric cleaning machines. At the same time,Bison pressure washer factory support customers brand fesign, professional export service.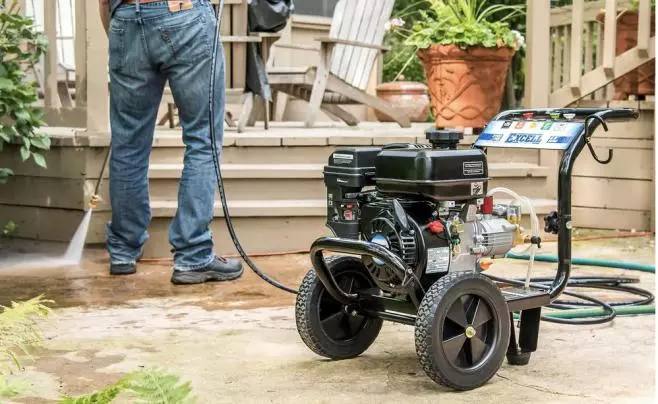 Compared Electric high pressure washers, Mostly professional contractors and wholesale importers also often prefer to import China petrol pressure washers. The mainly reason for this is that more users prefer to run the machine outdoors, do not need any electricity to run the pressure washer, and can easily move around for cleaning.
Gasoline pressure washer VS electric pressure washer
| | |
| --- | --- |
| Gasoline pressure washer | Electric pressure washer |
| Suitable for larger areas | Quiet, clean, light, and easy to operate. |
| Cordless, better mobility | Small size, easy to store. |
| Motivation is generally stronger | Usually lower cost |
| Ideal for difficult cleaning tasks | Most suitable for light work such as cleaning terraces and outdoor furniture. |
| It may be noisy and needs some maintenance | |
Are you looking for cold water/hot water pressure washer?
Cold water pressure washer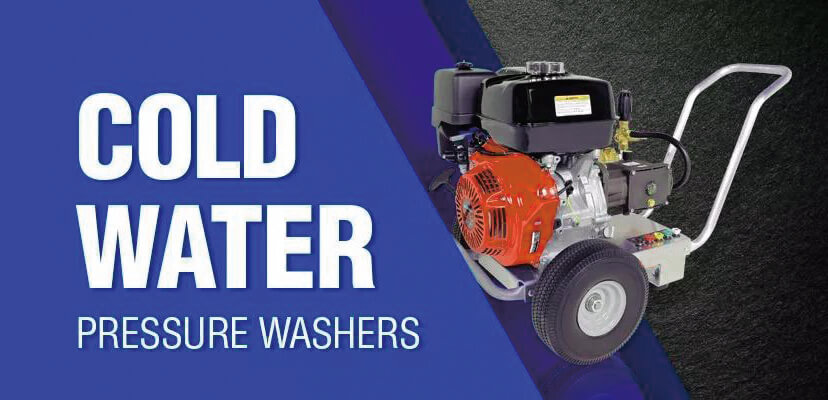 "Cold" in a cold water pressure washer doesn't mean the water is actually cold, it's just not heated. It is the main type currently exported by Chinese manufacturers and can meet the widest range of cleaning needs. From clearing dirt from a bulldozer to flushing the waterfront boardwalk, the job is done with ease.
Cold water pressure washers are cheaper, simpler in construction, easier to maintain, and generally capable of providing more pressure than hot water models.
Hot water pressure washer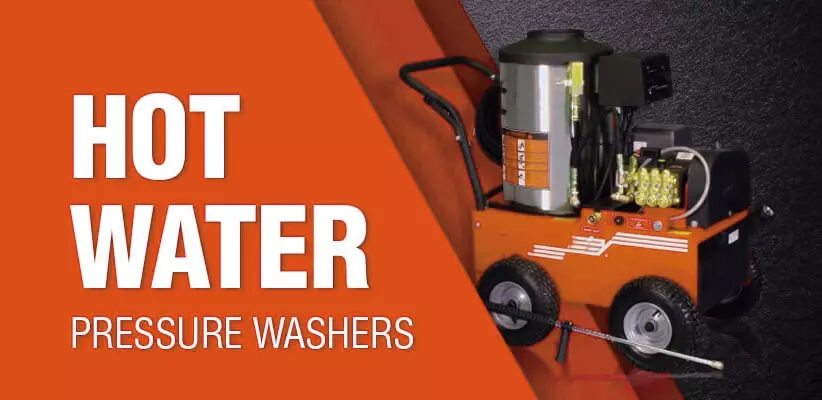 Hot water pressure washers heat water as it passes through the system. And the biggest difference between hot and cold high pressure washers lies in the heat. Other than that, there's little difference in functionality compared to the cold water model. Meanwhile, Hot water pressure washers have more complex components, require more maintenance, and are bulkier than cold water models. The price can be double that of a cold water pressure washer. But if the purchasing customer expresses the need to use a pressure washer to clean grease and oil, the hot water model is the best recommendation.
If cleaning grease and oil is not a must for your purchasing customers, then the cold water model can serve the needs well enough to not put the hot water washer on the import purchase plan list.
Commercial/residential pressure washers
Commercial pressure cleaners differ from residential pressure washers in that they are designed to be used on the job site rather than at residential. This type of cleaner typically has a higher flow rate than a household pressure washer and can handle larger jobs quickly. BISON cleaning machine manufacturers offer some of the best professional models on the market today, is reliable in quality with CE certificate and EURO V approval. some of which can be completely customized for your application.
At present, household high-pressure cleaners are very popular and have become an indispensable cleaning equipment for every household. They can clean many daily items and are deeply loved by overseas import wholesalers. BISON household pressure washers are also equipped with professional consumer-grade engines and pumps while offering very competitive prices. It also provides style services to create brand DIY.

Explore all high pressure washer - BISON Machinery to choose the right one for your project!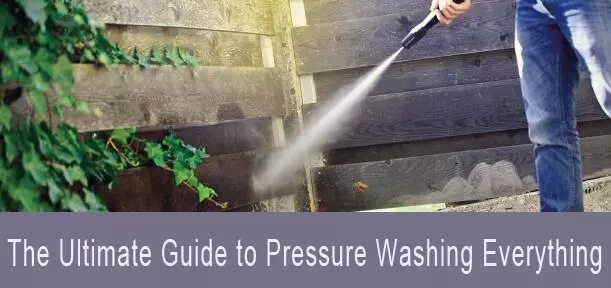 How to choose the right pressure washer?
Of course, the above content is only the first step for importers to consider the target market and customer groups when importing goods. The following content is the main difference between the selection of various types of high-pressure cleaners made by different manufacturers.
Step 1 - choose the ideal PSI and correct GPM for your pressure washer
The output pressure of the high-pressure cleaner is in PSI, which is pounds per square inch. And gallons per minute (GPM). These two measurements determine how much pressure and water the pressure washer releases during a given task. Because it allows users to determine the most efficient amount of power based on the type of cleaning they need to accomplish. The best work tools should provide only the pressure the user needs, extra force can distort or damage the surface.
Compared to electric models, gasoline-powered pressure washers generally produce more PSI pressure. How much power do you need?
Small: 1 to 1899 PSI. It is very suitable for washing vehicles, boats, grills, and outdoor furniture.

Middle: 1900 to 2788 PSI. It is very suitable for removing dirt and mold from external wall panels, fences, decks and terraces.

Large: 2800+ PSI. It is very suitable for removing stubborn stains on driveways and sidewalks and cleaning the exterior walls of the second floor.

Commercial: 3100+ PSI. Very suitable for commercial-grade cleaning, graffiti removal, and paint stripping.
Step 2 – consider and match the ideal pump type for your pressure washer
After determining the PSI and GPM required to effectively clean the desired surface, the next factor to consider is the type of pumps offered by different pressure washer manufacturers. BISON mainly provides 2 main pump types of swash plate type high pressure piston pump and crankshaft type high pressure piston pump (crankshaft pump).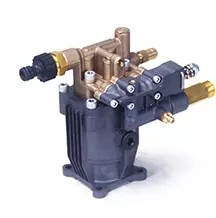 Step 3 - complete pressure washer accessories
When you buy BISON pressure washer, you can find the model you need and all the accessories. E.g:
● Pressure washer hose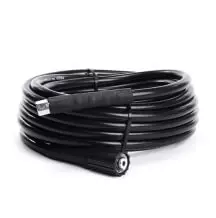 To transmit the high-pressure water compressed by the high-pressure pump to the spray gun, a water pipe that can withstand high-pressure water is required. This water pipe is called a high-pressure pipe. It is worth considering whether the length of the pressure washer hose provided by the manufacturer is suitable for the jobs the user handles most often. For example, while other diesel pressure washer manufacturers offer a standard high pressure hose length of 8 meters, BISON offers a high pressure hose length of 10 meters. If you need to extend the length or replace it with a hose of other materials, you can contact the relevant staff of the BISON manufacturer for consultation.
● Pressure washer lance/ spray gun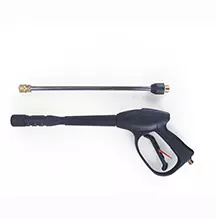 Pressure gun is attached to the trigger gun to provide additional control over the water flow. Depending on the pressure washer model, they can be used to increase or decrease water pressure without increasing water usage. If your diesel pressure washer needs a new gun, it can also be purchased separately.
● Pressure washer nozzle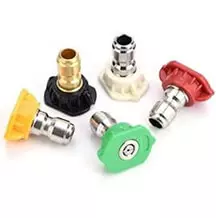 Nozzles used on a pressure washer will vary depending on what needs to be cleaned. Nozzles are classified according to the spray angle they produce. The wider the angle, the smaller the impact and the larger the coverage area. BISON pressure washers are equipped with the appropriate nozzles for each model, and individual nozzles are also available for wholesale sale as accessories. Please click on relevant product page to see a breakdown of the various types of nozzles and their uses.
● Surface cleaner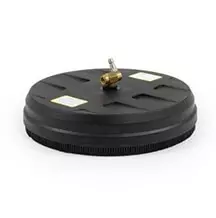 It is suitable for flat ground, such as courtyard ground, road cleaning, and the cleaning efficiency is 300% higher than that of ordinary fan nozzles.
● pressure washer adapter
● pressure washer broom
● pressure washer handle
● pressure washer motor
● pressure washer mount
● pressure washer pressure switch
● pressure washer pump
● pressure washer reel
● pressure washer unloader valve
● pressure washer wand
Safety tips for using a pressure washer!
There are some safety precautions you need to follow when using a pressure washer.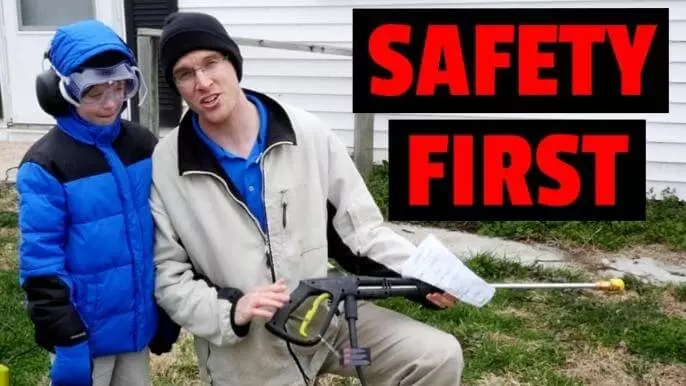 Read the instruction manual.

Before you begin, make sure you know how to quickly shut down the pressure washer and relieve system pressure.

Always stand on a stable surface. Never stand on a ladder while using a pressure washer; high-speed water can cause backlash that can throw you off balance.

Wear ear and eye protection.

During the running of the machine, do not touch the machine at will, and pay attention to the prompts and warnings on the machine. Never leave the gun unattended or aim it at people, animals or plants.
How to maintain a pressure washer?
Maintenance procedures vary by model, but properly caring for your pressure washer can improve the machine's operating efficiency and extend the life of your machine.
The engineer of BISON cleaning machine suggested that customers can carry out general inspection and regular maintenance procedures after purchasing the machine to use the machine. To keep your machine running efficiently and performing at all times, extending its lifespan and saving money on any repair work, here are some common problems and solutions.
| | |
| --- | --- |
| Engine or motor doesn't start? | Follow your machine's procedure for relieving pressure buildup in the system. On electric models, check to see if the machine's circuit breaker has tripped, and if so, allow the machine to cool down before restarting. |
| Engine doesn't run Smoothly (gas models)? | Check the air filter element and fuel filter regularly and replace if necessary. |
| Poor water pressure or volume? | Check the water supply hose, water inlet filter and nozzle for blockage. |
| Connections leaking? | Make sure the connections are tight. Replace worn or damaged O-rings. |
| Pump pulses during operation? | Make sure the nozzle tip isn't clogged. |
| Detergent not mixing with the water? | Check for the correct pressure setting and tip. Make sure the check ball in the detergent siphoning system isn't stuck. Check the detergent tube for blockage or damage. Check the detergent filter for blockage and clean or replace as needed. |