light construction machinery Wholesale Guide

Lightweight road construction equipment is used to support construction sites. Many works regularly carry out light construction projects around their facilities, whether upgrading or expanding landscaping or repairing utility equipment. Light construction machinery plays a pivotal role in the development of infrastructure and manufacturing. The importance of these machines lies in their application. They can be used in small and large industries as well as in the construction, development and maintenance of large infrastructure. Welcome to the BISON construction machinery sector! Different jobs require different solutions, there are many options for light equipment. At BISON, you can find the right equipment. Each construction machinery provides different levels of performance and comfort at a competitive price. and here we will discuss some of the most commonly used equipment in construction:
Mainly involved in tamping rammer, power trowel, plate compactor, concrete saw, concrete vibrator, etc. These light construction tools are strong and durable and are designed to perform different tasks.
Types of light construction equipment
Tamping rammer
Now part of the BISON construction machinery family, they have extremely compact dimensions, . China tamping rammer compacts a small area by applying an impact load to the soil. The device is light and can be powered by gasoline or diesel. Can be used to compact cohesive soils and other types of soils. They are especially effective when compacting trenches and working in tight areas.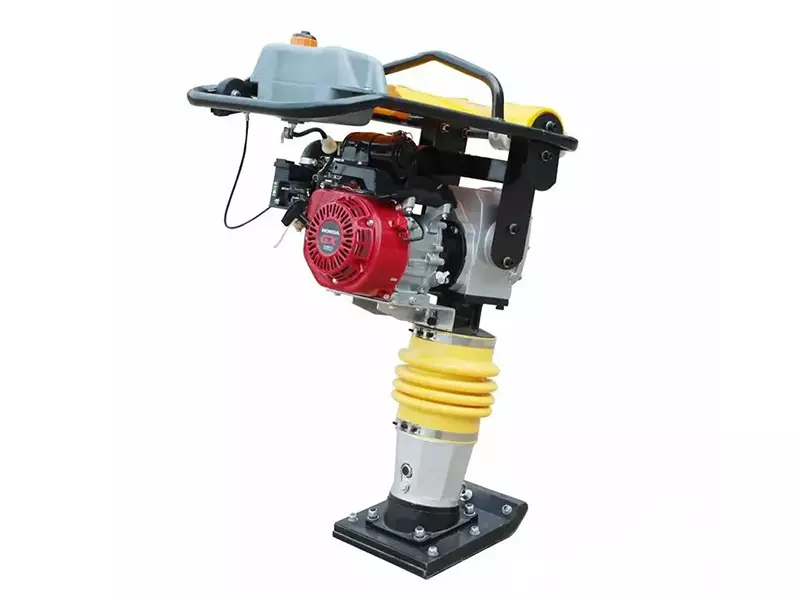 Plate compactors
Professional craftsmen or construction companies know the importance of construction machinery for compaction work. Plate compactor could help you easily create a level and ultra-compact base before laying other materials such as tarmac, paving or asphalt. Without a plate compactor, nothing can be done on the construction site. No matter what your project is, we have the best flatbed compactor for every task. BISON as a plate compactor suppliers are available in a variety of shapes, sizes and accessories, but the main features remain the same. At the heart of the machine is a heavy tablet that can rest on the ground when not in use.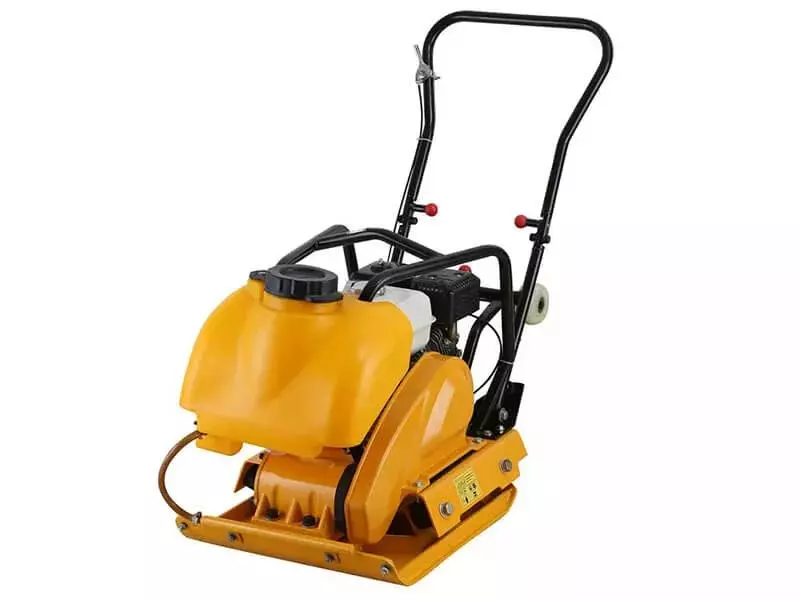 Power trowel
China power trowel is a construction machine that is often used on construction sites. It allows you to get a smooth concrete surface.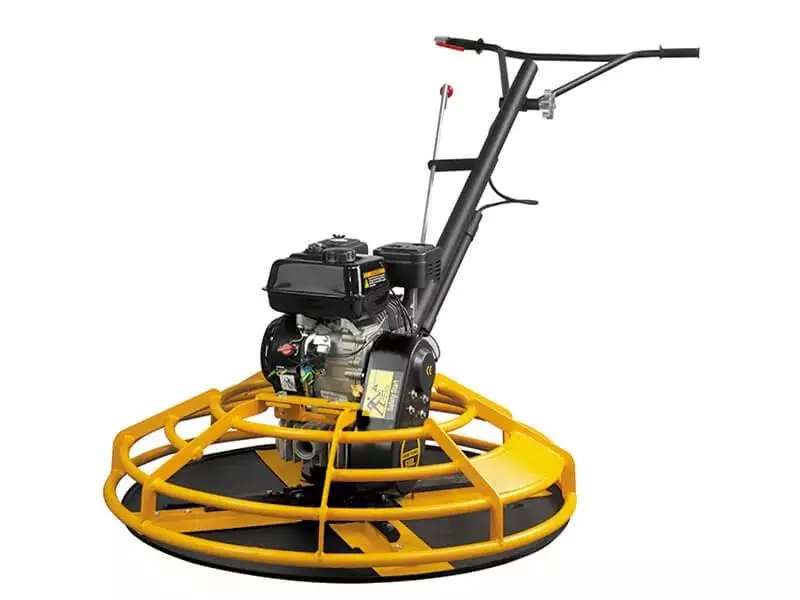 Walk-behind concrete saw
BISON offers a range of walk-behind concrete saws, that allow the user to stand behind the device, push the concrete saw manually, and guide the blade to the surface for cutting. Ideal for road and highway work, bridge repairs and utility installations. In addition to the standard configuration, can also be configured with additional features such as water tank (OEM walk-behind concrete saw).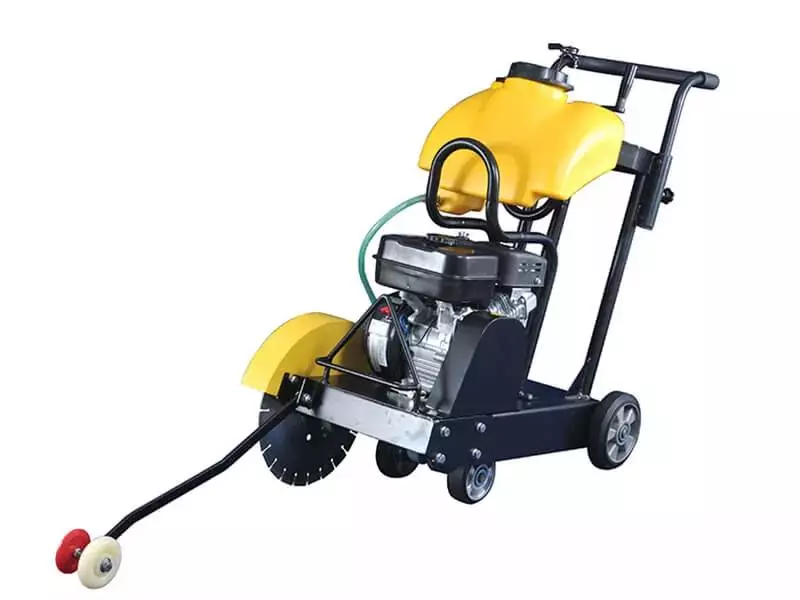 Concrete vibrator
By vibrating, concrete vibrator will remove any excess water, resulting in a clean and smooth cement concrete. And because China concrete vibrator are so versatile, they are suitable for everything from construction work to sidewalks.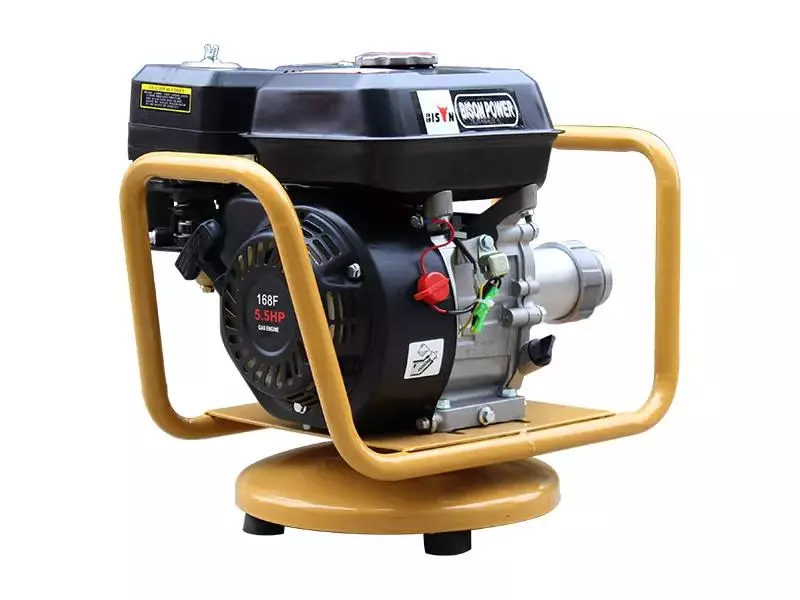 Light construction equipment is light enough to be transported by hand or in a small vehicle. It is used in landscaping, clearing and excavation in the construction industry.
The main features of light construction equipment are:
Vibration damping: This is one of the most important features of construction machinery as it helps reduce vibrations transmitted from the equipment to your hands, arms or back during prolonged use.

Dust reduction: Many different types of equipment generate dust during operation; therefore, using light construction machinery with fewer emissions will reduce the amount of dust generated while still enabling workers to perform their tasks efficiently.

Durable quality: construction machinery must be able to withstand harsh environments such as extreme high or low temperatures.
BISON construction machinery guarantees perfect results for the following tasks:
Roadworks

Basic work in house construction

Professional gardening and landscaping

Create terraces and trails

Compaction work in the ditch

Track construction
In conclusion
Accelerating urbanization is driving the growing demand for light construction equipment market. Government investments in infrastructure development are also increasing, which will provide lucrative opportunities for the further development of the industry.
If you are looking for a efficient and reliable supplier of compact construction equipment, then BISON is your best choice. we are happy to help you at any time. Let BISON help you find the right purchase with our extensive list of light construction equipment options.
BISON is a professional and experienced manufacturer of high-quality and robust construction machinery. BISON continues to improve our small construction machinery to meet your interests and develop new products. Believe in BISON and benefit sustainably from this business relationship!
At the same time, BISON can provide complete service support. In addition to the warranty, we also provide a series of PDF, pictures, videos and other materials to help you better serve customers. Feedback from our customers is one of our most valuable sources and has always been positive. Like more than 3,500 satisfied importers before. Please trust the construction machinery expert BISON!
Read more about our light construction equipment range on our website!