If you're considering purchasing diesel power generator, you might want to know where to start. There are many different factors to consider when procurement, and it is not easy to know which imports best suits the needs of market guests.
Do more with BISON diesel generator
Let BISON choose the right diesel engine generator for your business project. To help make your decision easier, consider the pros, cons, styles, and issues before investing.
Diesel generator type

There are different types of diesel generators and this will determine which type is best for you. The type of generator you need will be determined based on the intended use of diesel generator.

Industrial diesel generator
This type of generator is designed for industrial use and has all the features required to carry loads for industrial applications. If you want to sell to factories, engineering contractors, then industrial diesel generators will be perfect for you.
Home diesel generator
Home diesel generators are not as large as industrial models and are suitable for homes, small shops and similar places where a lot of electricity is not required. They are excellent and will help carry loads of sensitive equipment.
Portable diesel generator
Portable diesel generator are small and easy to move, carry or transport from one place to another. The capacity is limited, but BISON portable diesel generator can basically realize the power supply support for small basic equipment. More suitable for temporary electricity demand.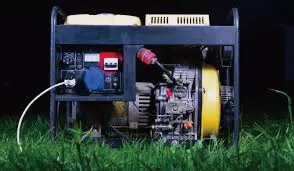 Backup diesel generator
Backup generators are larger and heavier than other types. It is suitable for permanent installation and supports heavy equipment. It's an excellent generator for long-running equipment.
Silent and open frame diesel generator
In areas where silence is important, you will find the presence of large silent generators. Examples are hospitals and similar medical facilities, or research stations. But there are many types of small silent generators, giving users more options to consider. Open frame diesel generators are noisy and not suitable for community use. According to the current export situation of BISON, silent diesel generator is more popular with buyers.
However, before purchasing in bulk, you should take some steps to ensure that China diesel generator you are purchasing is the right one for your local market users.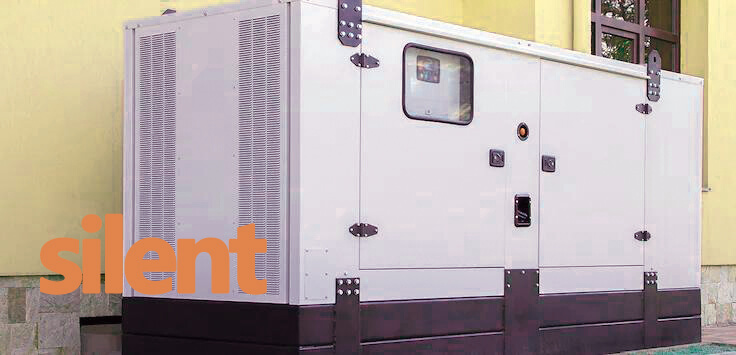 Diesel Generator Wholesale Guide
There are several things you should consider when you are considering purchasing a portable diesel generator.
diesel generator price
No matter what you buy, generator price is always a key factor. So when buying diesel generator, you may want to consider diesel generator supplier's quote to see if you can afford it and if the product is worth the money. Once you have a fairly good idea of the price, it is wise to consider your needs.
fuel tank capacity
When operating diesel generator, consider how big your gas tank is and how long generator will be able to run on a tank of gasoline. The larger the fuel tank capacity, the longer generator can run continuously, and it is more convenient to use.
power output
The higher the output, the more motors or appliances diesel generator can use. The output is in watts, which makes it easy to notice in the product description of diesel generators. All of the diesel generators we reviewed were mid-sized in terms of power output. If you need a larger output model, such as a 12000 watt generator, you will need to install a static diesel generator. 7,000 to 9,000 watts of power is enough to run household appliances such as refrigerators, computers, TVs and other small appliances. You'd better wholesale diesel generator with a quality digital voltage regulation system that will produce high quality sine wave power output to avoid damage to the user's electrical appliances. It is also better to consider a four-stroke engine as it allows diesel generator to run smoothly.
cooling system
When generator is working, it also generates a lot of heat. If the heat is not managed, it can cause overheating and damage generator.
Air-cooled diesel generator: This type of generator is cooled by air. It usually has an air intake system that drives cool air through generator.
Water cooled diesel generator: In this type of generator, cold water is used to reduce the heat of generator. Most generators with this technology have different cooling settings. Both systems can effectively cool the system. However, water-cooled models require more frequent maintenance than regular options.
single phase/three phase
These diesel generators can be either single-phase or three-phase connected. So, before you buy, check the phasing in your intended location and choose a compatible generator.
noise
Many consumers appreciate the noise-free nature of diesel generators, which makes it imperative that diesel generators be as quiet as possible during operation. Some diesel generators are soundproofed, thanks to a noiseless muffler system that makes little or no noise during operation.
portability
We define a portable diesel generator as one with wheels that you can move around or load into your vehicle. Some models also have a lifting lug to make it easier to lift generator into a trailer or vehicle.
extra features
An extra feature of diesel generators is the special materials that manufacturers include in diesel generators. Includes: Fully welded steel frame, remote start or electric start, oil alarm auto shutdown, voltmeter, circuit breaker, low fuel indicator, and more.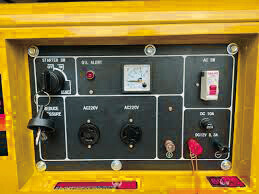 We hope this helps you and the choices you make will prove to be worth your time and investment.
diesel generator size
Before purchasing BISON diesel generator, the required purchase size and power (watts) will be determined according to the purpose for which your sales customer will use generator, domestic or other.
comply with environmental standards
Some markets require diesel generators to comply with CE certification standards, an important aspect as diesel generators tend to produce more polluting emissions than gasoline generators. Please contact BISON supplier to learn more.
Proper diesel generator maintenance is key to ensuring that the equipment will keep running for years to come.
Here are a few key points that are vital.
Routine check-ups at least once a week are strongly recommended. Certain parts should be checked to make sure there are no leaks. This is because failure to pay attention to this can lead to dangerous occurrences. Areas to check to include the fuel and exhaust systems, as well as the engine and DC systems. It should also be ensured that generator gets a fresh supply of oil at the right time.

Make sure the generator is well lubricated, the main purpose of the oil is lubrication. Checking the oil status and replacing it in time is an important part of generator maintenance and should be taken seriously.

You should also pay attention to filters. Make sure to replace it when it expires. Frankly speaking, there is still a lot of work to be done to maintain diesel generators. Check out the user manual for some other things that need to be done.
In conclusion
Diesel generators have many advantages over gasoline generators, such as minimal maintenance. While many users are discouraged by the high upfront generator price of diesel generators, they can save users more money in the long run and are more likely to last a lifetime than gasoline generators.
We hope this helps you and the choices you make will prove to be worth your time and investment.