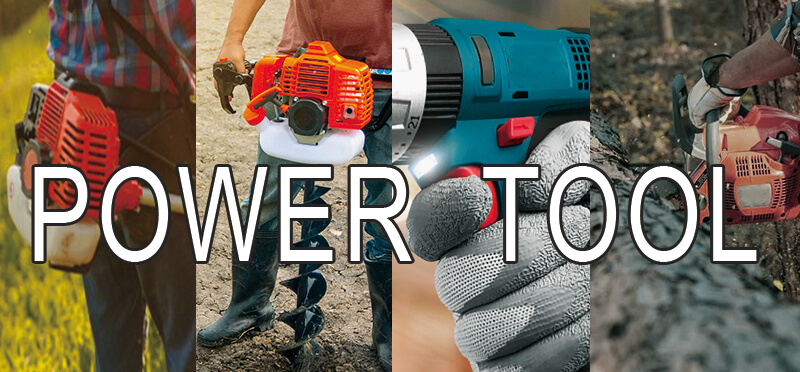 Power tool are one of the most anticipated tools, and quality power tool are a must for home improvement projects large and small. Whether you're an import wholesaler or a professional contractor, you'll find an unrivaled selection of portable power tool at BISON.

What is power tool?
Power tool are devices that utilize compressed air, combustion, or electricity. They help users accomplish many tasks that traditional tools cannot easily do. They have proven useful in applications where manual labor with hand tools may not produce the best results. Due to their numerous functions and effectiveness, power tool are widely used in household applications and industries such as construction and manufacturing.
Classification of power tool:
But before buying power tool for your import project, it's a good idea to learn more about the types of power tool so you can choose the right tool.
power tool can be classified in many ways. Among them, according to different uses, BISON power tool are mainly divided into following types:
Advantages of using power tool
These are the main categories of power tool that BISON currently offers. Using these power tools, you will reap the following advantages.
Power tool serve a variety of purposes, but the mainly advantage of using them is that they can accomplish tasks that are difficult to perform manually. They help to improve the accuracy of the results obtained, especially when good results are difficult or even impossible to obtain with manual instruments.
Power tool can generate high power, which means they can complete tasks faster and with less effort.
Power tool make work easier, and they speed up work on wood, metal, and fiberglass materials.
Rules for use of power tool
At the same time, it is also very important to pay attention to the safe use of power tool.
1. Safety first
Always wear the correct safety equipment no matter what tools and materials you use. This includes at least the following equipment:
goggles
breathing mask
Label
dress correctly
2. Be aware of your surroundings
If you are working with other people around you, or if other people are near you, make sure they are not at risk of injury when starting power tool.
3. Work outdoors as much as possible
For some jobs with BISON power tool, you'll want to be outside if you can. Whether cutting or sanding, a lot of dust is created, so being outside helps reduce mess and provides much-needed ventilation.
4. Store power tool in a cool, dry place
If you take a lot of steps to maintain your tool and ignore the most critical aspects of your equipment, putting it in a dirty place will only make all your efforts go to waste.
Store your power tool in a cool, dry place to prevent moisture from shortening the life of your power tool. Again, it's best to store it in a warm place in winter so that both don't freeze.
5. Follow power tool safety tips
Overall safety is paramount when dealing with power tool as there is always the possibility of an accident.
To avoid such accidents, be sure to disconnect the hose/cord when not in use. In addition, accessories must be replaced in time, and tools must be cleaned and maintained to avoid accidents.
Ready to start your power tool search?
Browse our selection to find the power tools you need
BISON always insists on providing high-quality power tool and professional services to provide you with more choices and help. Contact us today for more information.