Whether you need backup power in the event of a power outage or need to provide portable power to a remote location or job site, generator is a good investment. BISON offers a wide range of different types of reliable power generators, like diesel generator, electricity and dual fuel generator giving you peace of mind to provide your customers with the power they need.

In what follows, we'll take a deep dive into how generators work, the different types of BISON generators, how to maintain them, and some considerations to help choose the right generator.
How does the generator generate electricity?
The generator does not actually generate electricity. Instead, it uses the mechanical energy provided to it to force the electric charge present in its winding wires to move through an external circuit. This flow of charge constitutes the output current provided by the generator.
The working principle of the generator is the principle of electromagnetic induction discovered by Michael Faraday. Electromagnetic induction or electromagnetic induction is a process in which a conductor is placed in a specific position and the magnetic field keeps changing or the magnetic field is fixed and the conductor is moving.
Gasoline generator uses the principle of electromagnetic induction to generate mechanical energy and convert the power generated by gasoline combustion into electrical energy. Once the current is generated, it is guided to external machines, equipment, etc. through copper wires.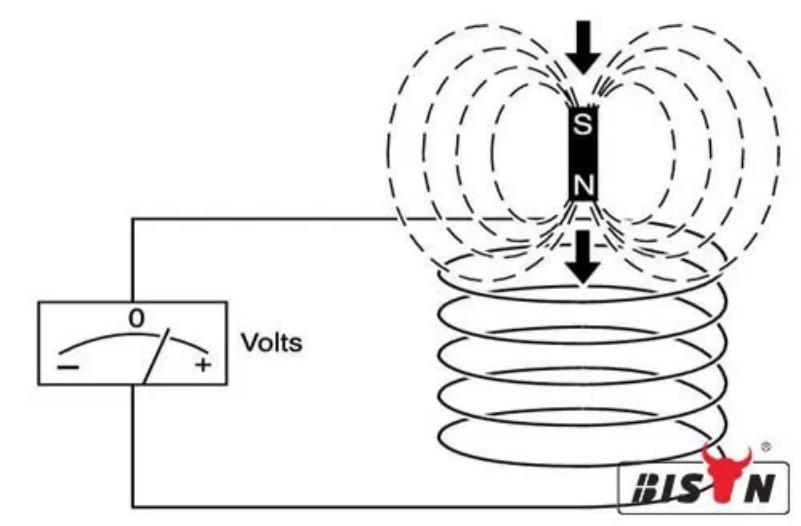 Generator type
When importing generators, you first have to narrow down the type of generator you are going to purchase. There are different types of generators, the choice of which depends on factors such as current, application,the fuel source used and size.
Some of the different types of generators are listed below:
Generators divided by current
AC and DC generators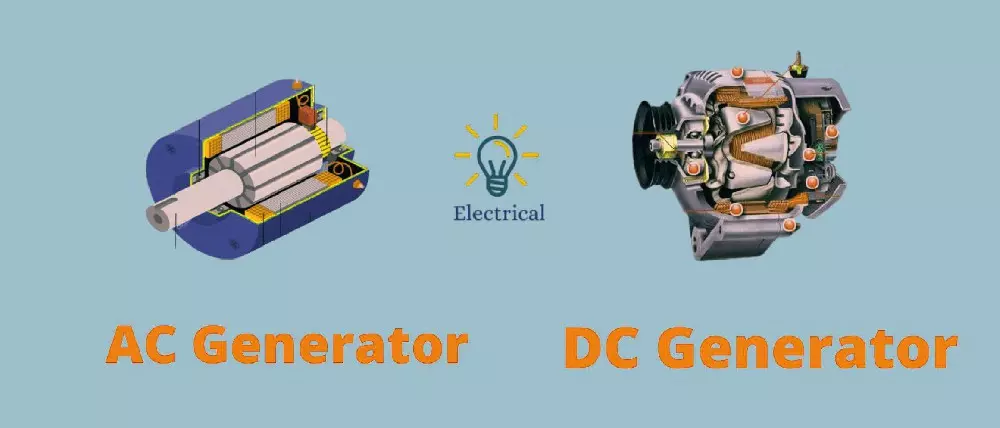 The main difference between an ac generator and dc generator is that it produces alternating and direct current electrical energy, respectively.
An ac generator that converts mechanical energy into alternating current electrical energy. It is generator designed to produce alternating current at a frequency of 50 or 60 Hz. Dc generator is also generator that converts mechanical energy into dc electrical energy.
| | |
| --- | --- |
| AC generator | Dc generator |
| AC motors are cheaper to manufacture. | DC generator starts quickly and has good speed regulation. |
| Could simulate direct current with a frequency conversion motor. | The torque of the dc motor is relatively large. |
| Simple structure and easy maintenance. | Maintenance is cheaper. |
| The stability and speed regulation of the ac motor is poor. | Manufacturers have to pay more to produce DC motors. |
Generators by Application
Portable Generator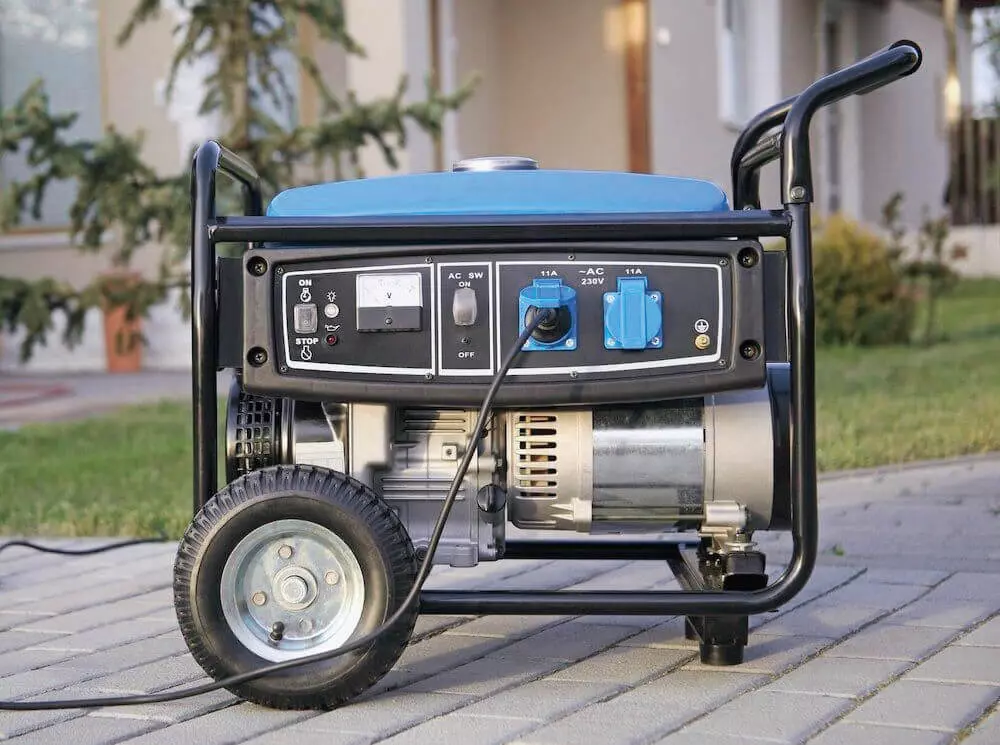 As the name suggests, portable generator is an easy-to-carry generator. These generators usually have wheels, making them easy to move around to power anywhere. Even smaller models may be handheld instead of wheels, making them more mobile. These types of generators run on gasoline, solar energy or propane. BISON ortable generators are usually used on the job site to provide power for electric tools, garden tools, and other equipment.
In an emergency, portable generator won't be able to power everything in a user's home, but it can power small appliances for short periods of time. Always check the wattage of equipment or tools before plugging in generator.
| | |
| --- | --- |
| advantage | disadvantage |
| powers a variety of small appliances and tools | noisy |
| easy to move and carry | less power |
| can be easily stored | inability to power all appliances or tools |
| cheaper than all other types of generators | does not turn on immediately in an emergency |
| must be used outdoors | |
Inverter generator / quiet generator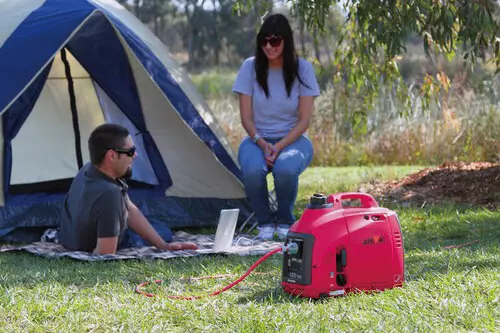 Inverter generators work differently than other types of generators. Instead of running at a constant speed, inverter generator automatically adjusts its engine speed to meet power demand. This helps reduce noise and fuel consumption. If noise is a problem, a quiet generator may be your best choice. China inverter generators provide clean and quiet electricity and are ideal for work sites, and camping. They can provide power for lights, heaters, fans, radios, etc.
Electricity can also be stored in an inverter generator, so BISON inverter generator manufacturer is a great choice when traveling, camping, boating or RV.
Many inverter generator suppliers only have a lower power outlet and can't keep large appliances running. However, buyers can run two inverter generators at the same time for added power.
| | |
| --- | --- |
| advantage | disadvantage |
| usually the quietest generator | more expensive than portable generators |
| produce fewer emissions | unable to provide larger power segment |
| best Generators for Electronics | |
| portable | |
| easy to maintain | |
Whole house generator
Whole house generators allow you to keep your home electricity running in the event of a power failure, giving you peace of mind.
Generator fuel type
Gasoline Generator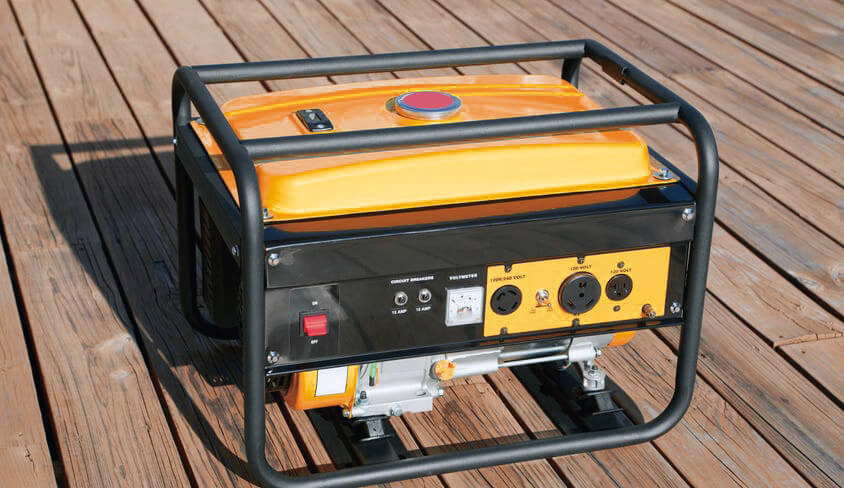 Petrol generators are the most commonly imported type of generator and are an excellent choice for low-wattage appliances and tools. China gasoline generators tend to be the cheapest in terms of cost, but over time, gasoline costs more than other fuels.
While gasoline is readily available, it may not be the case in an emergency. Storing gasoline in an airtight container is only safe for three to six months.
| | |
| --- | --- |
| advantage | disadvantage |
| often the cheapest generator | high emissions |
| gasoline is easy to get | gasoline is more expensive than other fuels |
| the easiest generator type to find | highly flammable |
| quieter than diesel generators | can only be used outdoors |
Diesel generator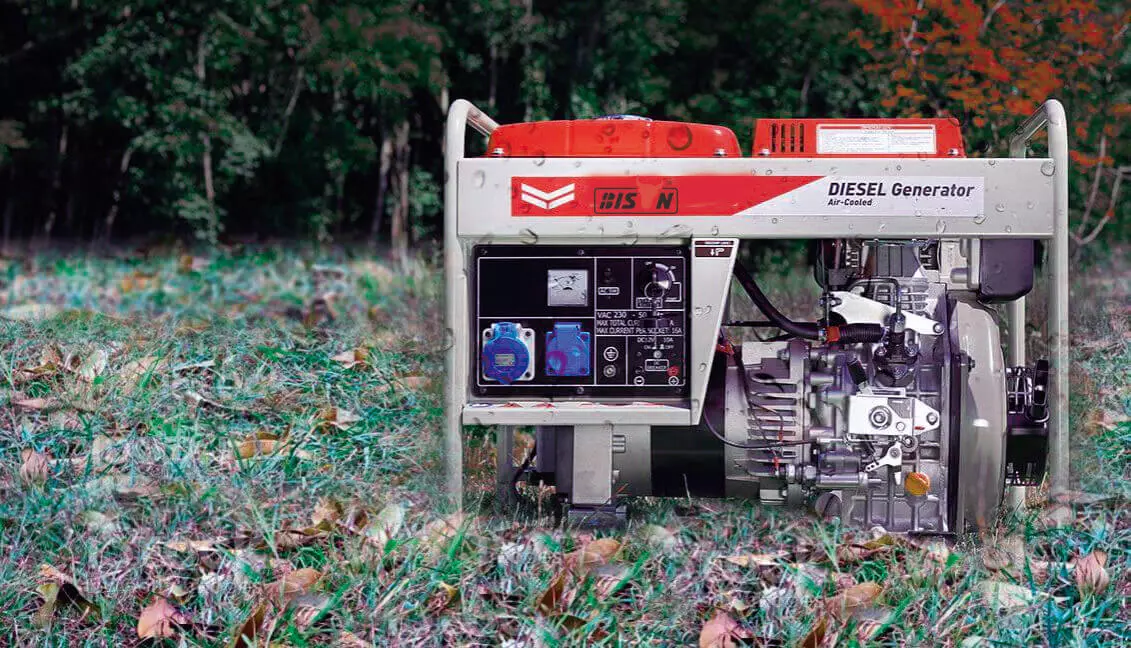 Diesel generators also work well in harsh conditions, such as freezing temperatures. These types of generators are more durable because the low combustion temperature of diesel puts less stress on engine. Diesel generators are more fuel efficient than gasoline generators, so users will spend less on China diesel generators over time. Therefore, it is highly recommended that importers also include BISON diesel generator suppliers in the purchase list.
Also note that these generators tend to be heavier and therefore less portable. Additionally, diesel generators produce harmful emissions that can be toxic if inhaled.
| | |
| --- | --- |
| advantage | disadvantage |
| runs more efficiently than gasoline | hazardous Emissions |
| longer life | can only be used outdoors |
| more expensive than gasoline generators | |
| noisy | |
BISON propane / lpg generator
Propane generator runs on propane. Propane is a form of liquefied petroleum gas (LPG). It is one of the most common sources of fuel people use to power generators. It is produced through natural gas processing and oil refining.
It requires a separate propane tank, which is piped to generator. When the tank runs out of fuel, you can disconnect it from generator. Then refuel from the nearest gas station or LPG supplier.
| | |
| --- | --- |
| advantage | disadvantage |
| it can be easily started under any conditions. | propane is harder to find than other types of natural gas or gasoline |
| much quieter than natural gas generator. | in terms of pure power, propane generators are not as strong as gas or diesel options |
Dual fuel generator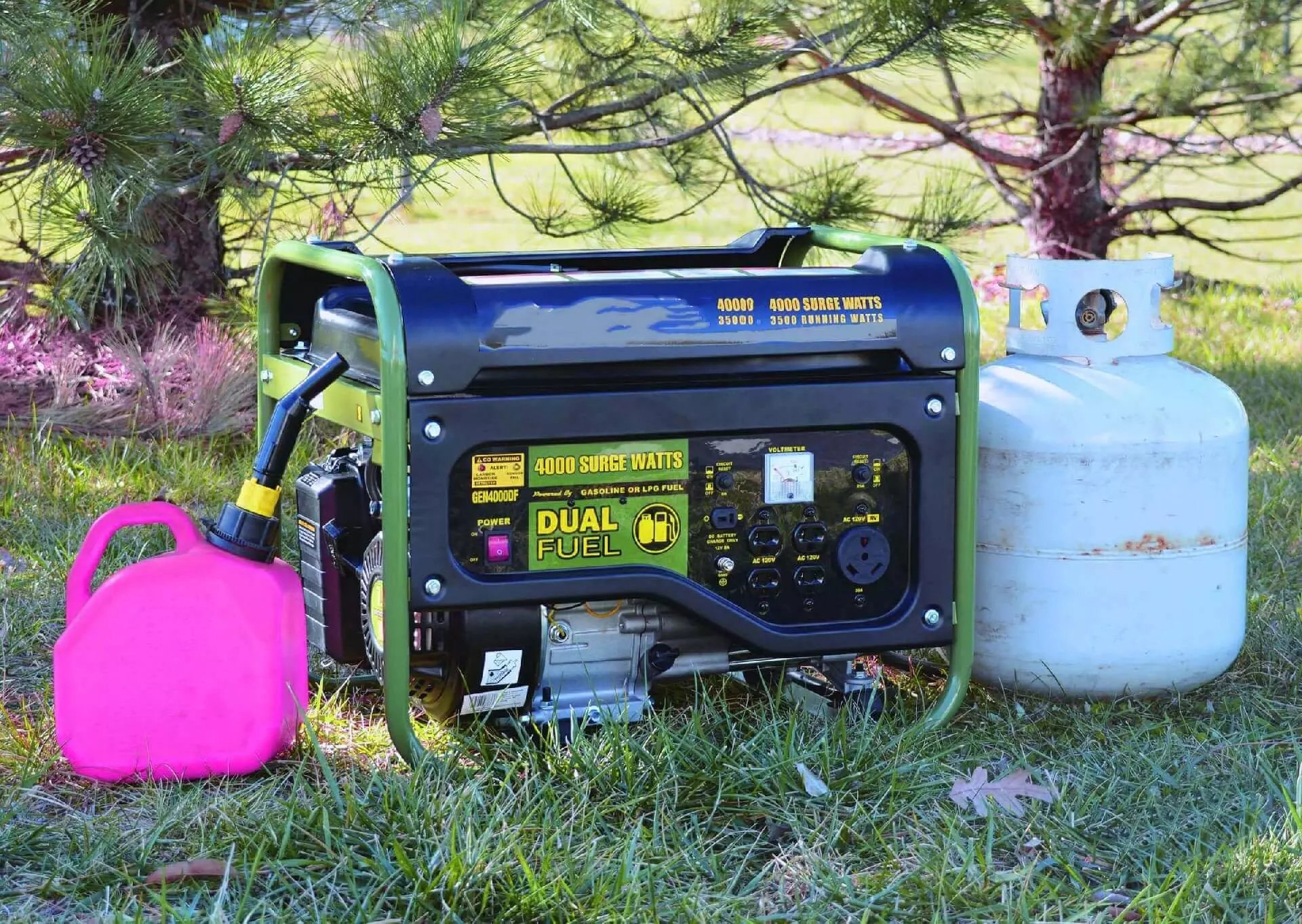 Dual fuel generators can be diverted from using gasoline to your barbecue propane tank. On propane gas generator, simply use the fuel selection knob to switch between the two fuel types.
There are also tri-fuel generators that can switch between propane, gasoline and natural gas, with amazing versatility. These don't have fuel selection knobs, but it's still relatively simple to switch between fuel types.
Generator types by Size
Small generator
Small devices are great for camping, recreational use, and any other situation where a small power output is sufficient.
If the user wants to be portable and easy to lift, choose a more compact small generator.
Large generator
When a lot of power is needed, there is no substitute. Large generator is best for RV camping, construction sites or whole house backup.
For its heavy weight, BISON also provides wheel kits to make moving easier.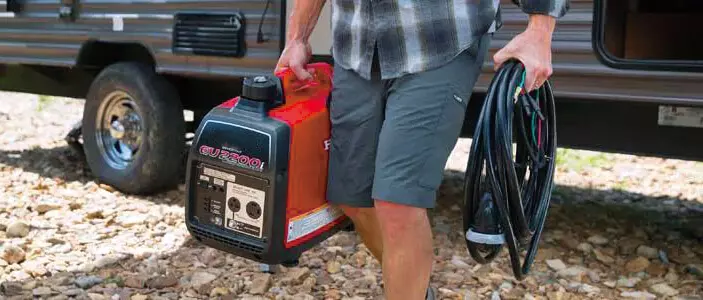 Generator buying guide
There are also many factors to consider when purchasing generator. Below, we'll discuss some of the most important considerations that can help you make a decision.
Budgeting
Before you start importing generators, it's important to know the budget you have to work with. Generators come in a wide range of prices, with portable generators generally more affordable and backup generators more expensive.
Power requirement
One of the most important considerations when importing generators is the amount of electricity that market users need to use. This question can be answered by considering what generator will be used for. For example, a refrigerator needs about 600 watts, your sump pump (helps in flood-prone areas) needs about 1,300 to 2,150 watts to start and about 800 to 1,000 watts to run. Portable heaters can generator price up to $1,500 for those in winter areas. Portable generators produce less power and may be suitable for powering a few small things. On the other hand, choosing standby generator can power the user's entire home.
Select type
During the import process, buyers can consider purchasing several different types of generators at the same time to provide more choices for buyers, or OEM petrol generator. Portable generators are lighter and smaller and generally quote less than backup generators. They put out less power, but they can provide enough power to keep the essentials in a user's home running. Inverter generators output similar power to portable generators, but they are quieter because they have more sophisticated engines.
Running time
The running time of the generator will depend on the fuel tank capacity and output power.
Operating Frequency
Most generators sold in the United States are rated to produce 60 Hz alternating current. However, there are also 50 Hz units available for international use.
Noise level
Some generators will produce a lot of noise during operation, you need to decide whether you need to mute generator according to your use place
Size and weight
The generator is designed for temporary use, so transportation and storage equipment will be a consideration. Some smaller devices can be hand-carried, while larger capacity generators are usually equipped with wheels and handles on the frame to make it easier to move the device in and out of storage.
Attented function
BISON not only provides different types of generators with different powers, but also different functions to choose from. Here are some features to be aware of in generators:
Single phase or 3 phase
Single-phase generators produce single-phase electricity similar to that used by most common household appliances. So single-phase generators are suitable for most homes and small businesses. Larger commercial operations often require three-phase power and therefore require three-phase generators. Three-phase generators can be operated as single-phase, but the power output is about one-third of that in three-phase operation.
Auto shutdown co
This safety feature automatically shuts down generator if a dangerous level of gas buildup is detected. This feature is very important to keep your clients and their families safe.
Starting method
Small generators use recoil starters, and there are also electric starting systems that are activated by switches or buttons.
Low oil protection
Prevent small engine from running below the critical oil level to avoid damage to engine.
Fuel gauge
When generator has a fuel gauge, customers can easily see how much fuel it has left in order to know when to refuel.
Multiple outlets
With multiple outlets on BISON portable generators, customers can plug in multiple items or appliances and spread out the wattage usage.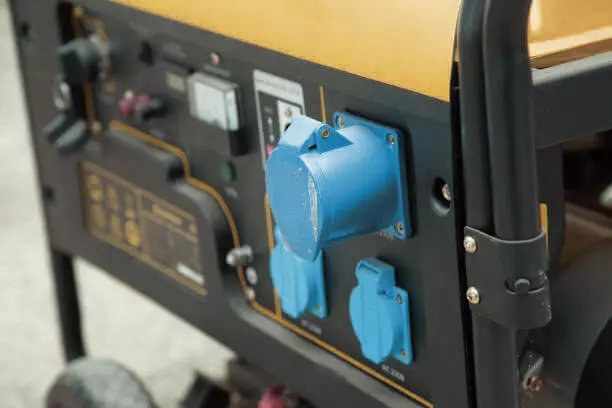 Wheel kit
Not all generators manufactured by BISON come standard with wheels, this kit can be purchased as an option. Be sure to consider the charge of the wheel kit if sold separately.
Generator accessories
China generator manufacturer, BISON also provide generator accessories, generator covers, power cords, and generator transfer switches to meet any emergency power needs.
Let BISON use the right generator to suit your business
We can help you choose the right size generator for your business and determine which type is best for your local market. Please call or get in touch online for more information or to help choose your next commercial generator.