China concrete vibrators are very handy during the construction of buildings as they are versatile and suitable for everything from construction work to sidewalks. Although powerful, concrete vibrators are compact and easy to transport. If you want to invest in best concrete vibrator, make the right purchasing decision after knowing its characteristics and buying points.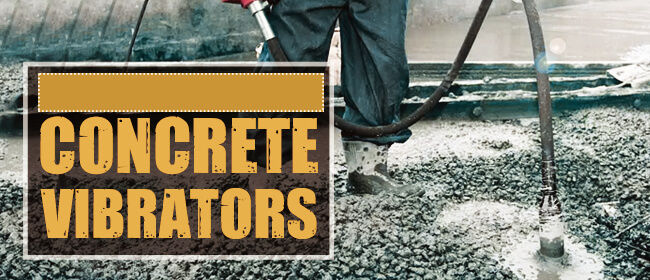 What is concrete vibrator?
Concrete vibrators are machines used for construction purposes. These machines can come in several different shapes and sizes. Some electric concrete vibrating poker are small and run strictly on battery power, while others are larger, with the main power coming from the power cord. And others are petrol concrete vibrating poker. Choosing the right concrete vibrator can help concrete settling for long-term stability and maintenance.
Why use concrete vibrator?
The use of vibration-assisted concrete during concrete settling has proven to be a valuable method for contributing to long-term durability. It vibrates the cement and makes sure there are no air bubbles in it.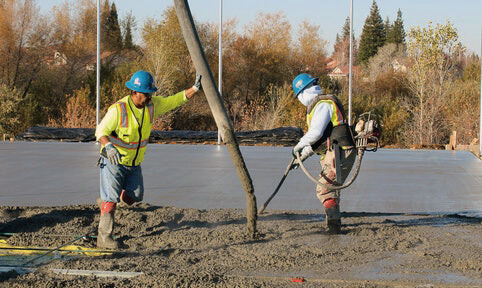 What kind of concrete vibrator do you need?
Internal concrete vibrator and external concrete vibrator
Internal concrete vibrators, also known as immersion concrete vibrators. The availability of internal concrete vibrators makes them the most common choice for construction professionals. Internal concrete vibrators are generally more affordable and offer unmatched maneuverability due to their size and weight.
External concrete vibrators are the best choice for any vertical project, such as walls or other areas that require maximum reinforcement. They can also be used to narrow down errors that can be caused by other types of internal vibrators.
But when electricity is not available or there is a safety hazard on the job site, an internal gas vibrator is clearly the best choice. They are also suitable for different locations where extra precautions are required, such as curbs, gutters and construction joints.
Before you start importing purchases, you need to keep some points in mind. These are the aspects that differentiate the top products from the not so good ones. Although they all look and feel the same, the best concrete vibrators have slightly different anatomy.
It is based on these points that BISON has compiled the details you need to know. So by paying attention to the details, you will be better at making informed choices.
Cordless, corded and gas powered concrete vibrator
Concrete vibrators are available in several versions - cordless, corded and gas powered concrete vibrator. Cordless or handheld concrete vibrators are portable, so customers can take them anywhere without worrying about wires. The only downside, however, is that if you want to use them continuously, you'll have to charge them regularly. It's best to choose cordless concrete vibrator with lithium-ion batteries, as they're less likely to drain, especially when properly maintained and using the correct charging method.
For corded electric models, they are suitable for long hours if connected to a power outlet. Cord lengths may vary from model to model, but they work just as well as the wireless option.
Motor power
Motor power also represents the efficiency of the machine, for wired or cordless models, the higher the power rating, the better the performance.
Another option is a gas powered concrete vibrator for outdoor projects where power is low. A major advantage of gas powered concrete vibrators is that they are more efficient and powerful compared to corded and cordless concrete vibrators. However, a major downside to this option is that they are noisier and less environmentally friendly when it comes to fumes. At present, BISON mainly provides gasoline-driven concrete vibrators.
Vibration Per Minute (VPM)
Vibration Per Minute (VPM) is an important factor in determining the speed of a concrete vibrator. The higher the VPM, the less time it takes to remove air bubbles and moisture.
Vibration Range
The vibration range should exceed the length of the shaft. When the shaft measures 4 feet, the vibration range must be greater. BISON most concrete vibrators have a 5-foot radius of the center of vibration.
Vibration Strength
The strength of the concrete vibrator required depends on the purpose for which the user is using it. Strength is necessary if it's just used to try to remove some material, or if you want to make sure the concrete goes right into the corners of a building project. You also need to know the strength related to the thickness and density of the wet concrete to get the correct level of consolidation.
Shaft length
It determines where concrete vibration is useful or can be used. Longer lengths are suitable for larger projects or concrete placement, as they save labor and time. It also reduces the chance of user fatigue and produces less splashes while in use.
Diameter of vibrator
The diameter of BISON concrete vibrator is closely related to the shaft length. The larger the diameter, the more vibration efficient the concrete placement is, so the less time the tool is used and the more time it takes to perform other tasks.
Durability
When importing concrete vibrators, the model you choose must be able to withstand the daily work demands of the user. Concrete vibrators are mostly subjected to the harshest working conditions and therefore should not fail. Users must be careful about the materials they use in order to make concrete vibrators last long.
Ease of use
It is important to invest in a user-friendly product as concrete vibrators are mostly heavy. Lightweight concrete vibrators can easily operate for longer periods of time.
Easy to control
No one wants to have a power tool with messy or cumbersome controls. Therefore, it is better to buy a model with a simple switch and a convenient handle. Although the vibrator should vibrate, too much vibration can cause fatigue. So with a comfortable handle, users will be able to use concrete vibration for longer periods of time and reduce fatigue.
Some quick tips on using concrete vibrator
If you need to use BISON concrete vibrator, always insert it vertically into the concrete before turning on the machine.

Avoid flexing the vibrator excessively during use, as this will cause the vibrator to wear out faster.

Stop the vibrating process as soon as the air bubbles are no longer escaping from the surface and it has a nice, smooth appearance.

For small, easy jobs, use a smaller, lighter vibrator. Reserve bigger, stronger professional jobs.

Never force the tip of the concrete vibrator into the concrete. The resistance you are encountering may be rebar (rebar or mesh).

Do not use concrete vibrator as a concrete pouring tool. You can end up with uneven or inconsistent surfaces, as well as other issues that can cause serious problems over time.
Conclusions about concrete vibrator
Concrete vibrator are a classic piece of equipment for pressing and pouring concrete, in this article we provide information on all concrete vibrators that may be useful to you. can help you choose the right concrete vibrator for your project. BISON is one of the first choices for customers to purchase concrete vibrators, for more information, please contact us!
You'll like concrete vibrator imported from BISON