Looking for the best concrete saw? You have come to the right place!
Concrete saw is a powerful tool that uses a diamond blade to cut various construction materials such as concrete, brick, asphalt, stone, tile and masonry. The choice of concrete saws may be wider than you might expect, ranging from unpowered hand held saws to walk-behind concrete saws with high-performance gas motors. Importing a quality concrete saw can still be a daunting challenge, in which case you need to be thoughtful and picky about the size, shape, and type of blades used on your concrete saw, and so on, let's read on to find what fits your project needs best concrete cutting saw now!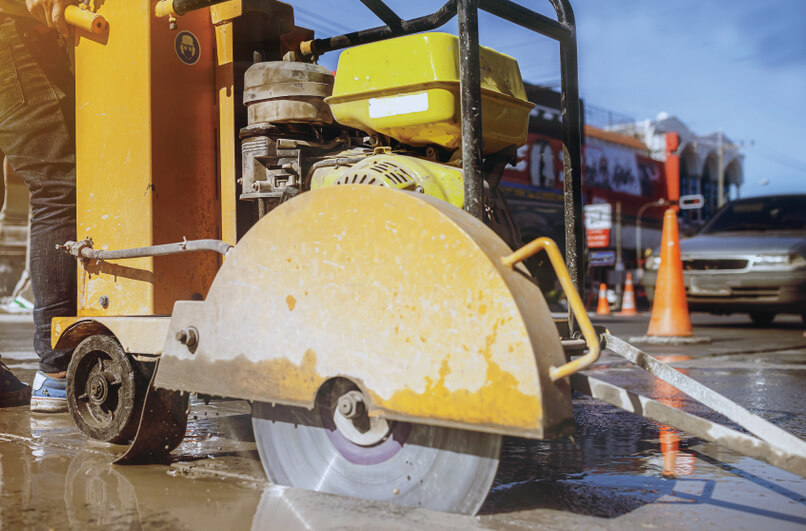 What is concrete saw ?
Also called concrete floor saw, concrete saw is basically a power tool for cutting hard materials used in construction. It uses a super strong diamond blade that retains its sharpness over time.
Why do you need concrete saw?
When pouring concrete, it is best to cut expansion joints in the concrete. These allow the concrete slab to crack soon after it has been poured and set.
Advantages and disadvantages of concrete saw
advantage:
Provide high quality work - Concrete saws can provide accurate cuts when the correct cut is selected.
Fast - Concrete saws often have powerful motors and high RPM speeds that make the blades run very fast. Therefore, choosing Concrete saw can help complete the job in a timely manner.
Dust Free - Some concrete saws come with a dust vent (dry cutting) and some have a water hose that allows water to flow over the blade (wet cutting). Either way, it will be dust-free.
disadvantage:
Potentially dangerous - Can be dangerous if used without any safety precautions. For example, if there is no safety device near the blade, it is possible for sparks to splash on the skin or eyes.
Expensive - While some models are affordable, more expensive models add safety features and more features that make sawing a breeze. However, this means that you will have to pay some extra fees.
Concrete saws come in many different varieties. The best concrete floor cutting saw apart from needing to be the kind that suits the scale of the project the client is working on and the amount of time they want to spend on the job. There are a few more things to keep in mind when it comes to importing the best concrete cutting saws.
Types of concrete saw:
Specifically, there are two types of concrete saws in the market, one is a hand-push concrete saw and the other is a hand-held concrete saw.
Handheld concrete saws, they tend to look like chainsaws, and they can have round blades similar to table saws.
In most cases, hand-held concrete saws are designed to cut workpieces horizontally and are also very portable and lightweight. Convenient for small jobs in tight spaces. This way, customers can easily manipulate it while working on the item.
Hand push concrete saw / walk behind concrete cutter
Also called walk behind concrete saw, walk-behind concrete saws are the best choice for those demanding projects. Mostly used for road maintenance and construction. These units are equipped with powerful engines, mainly powered by diesel and gasoline engines. Able to handle those demanding projects. Some of these units are so heavy that they cannot be carried around in the workspace.
Walk-behind concrete saw would be the right choice if the customer is using it for demanding and long-term projects.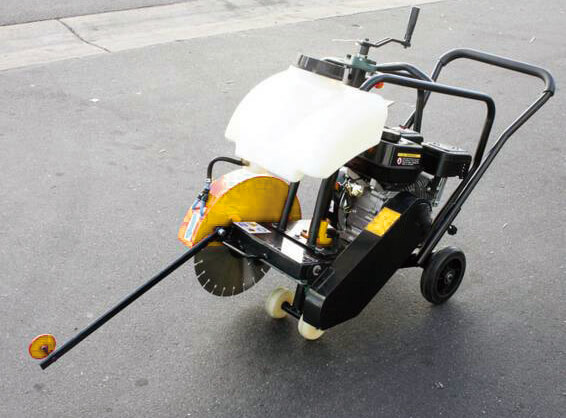 Of course, according to the different driving power, concrete saws can be divided into pneumatic concrete saws and electric concrete saws.
These saws generate a lot of smoke and exhaust. So the most common use is for outdoor work. Gas-powered concrete saws can run on gasoline or diesel. Due to the high power of air saws, many construction sites prefer gas powered models.
If the user needs to work indoors, then the electric concrete saw will be the best choice. It uses electricity to drive the blades and has a range of different power settings.
At the same time, concrete saws require powerful engines and blades with strong tensile strength.
Engine output
Small walk behind concrete saws are typically less than 13 horsepower. 13-35 hp for medium saws and 35 hp and above for large saws. BISON mainly offers small walk behind concrete saws of less than 13 hp, suitable for residential projects and those who are more focused on transport than workhorse.
Disc blade
Blade Type:
Do you need a corundum masonry blade or a diamond blade? Corundum masonry blades are best for short, shallow cuts, about an inch deep. But these blades are prone to wear and tear and need to be replaced more frequently.
Diamond blades are ideal for deep and long cuts and can be used for both wet and dry sawing. Because diamond blades are composed of metal and diamond, they cut concrete more efficiently.
Blade Size:
Concrete saws come in a wide range of sizes. The size of the saw blade you need is usually closely related to the size of the blade you need (usually depending on the project). walk behind concrete saws range in weight from 60 pounds to over 1,500 pounds. Small and medium saws are suitable for cutting driveways, industrial floors, etc. Large saws are best for roads, parking lots, airport work and more. A heavier saw will also ensure your blade stays straight, so keep that in mind when choosing a saw, don't just choose a lighter weight saw for convenience.
Blade cutting depth:
Different project types may encounter different depths, find a maximum depth of cut that is large enough for the project. Most concrete cutting saws also have the ability to control the depth of cut, and some even have a depth of cut indicator.
Blade Diameter: Many BISONwalk behind concrete s saws allow for blade switching and a variety of blade sizes are available.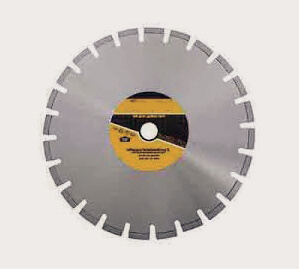 portability
Although the power output of battery powered concrete saws is not as high as gas concrete saws. But even so, they start instantly at the touch of a button, and are very easy to handle, manage and control, and easy to carry around.
Dry or wet cutting
When it comes to wet cutting versus dry cutting, wet cutting is definitely the first choice. Best of all, it's safer than dry cutting, because concrete dust is very harmful, and during dry cutting, the blade also wears out faster. Meanwhile, almost all walk-behind concrete cutters are wet-cut saws, so most likely the decision has already been made for you.
Safety features
Any type of concrete saw has some degree of risk factor. It is very necessary to select some safety functions, such as high temperature shutdown, self-lubrication, emergency cut-off switch, maintenance reminder and other functions. Almost all walk-behind concrete saws from BISON have a blade guard. And some OEM walk-behind concrete saws even offer vibration damping, which not only makes operation safer, but also helps maintain a controlled cut.
Cost
The price will depend on the type and size you need.
How to clean and maintain concrete saw
To clean the saw blade with water:
After using the saw, you need to run the blade with water to make sure all the dust has been removed.
Perform daily inspections:
Make sure the nut and set screw are in place. Check that the cutting blade is properly installed and not damaged. If it is damaged, you need to make sure it can be replaced before the next use.
Drive belts, fuel hoses, fuel caps and seals must be checked regularly.
If your concrete saw is getting harder to start or other reasons, it's time to look at spark plugs. If the spark plug is dirty, make sure it is clean. However, if you do have to replace it, you will need to use the one recommended by the manufacturer you purchased from.
Check the air filter as you may experience less power for a while while using the saw. If it does get damaged, it needs to be replaced as soon as possible.
The most common uses of concrete saw
Concrete saws are most commonly used to cut control and expansion joints into concrete using a diamond blade. This prevents concrete slabs and sidewalks from cracking when expansion and contraction occur during temperature changes.
Concrete saws can also be used to make holes and openings in panels and ceilings, as well as to install furniture in alcoves. They are also very convenient for dismantling and installing structures made of different materials, correcting defects in construction work, cutting crossbars, facades, foundations and various slopes. Their significant advantage is that they can be used at any height, including close to the floor.
Choosing concrete saw can be a daunting experience. You need to make sure it has all the features you need and if it fits your budget. We hope that through this article, you will be able to find the best cutting machine import.
BISON specializes in providing a variety of options to order your concrete saw
BISON is the industry leader in concrete cutting. Regardless of any other questions you have about the cutting machine, please feel free to send us a message if you wish!