Severe weather is becoming more common in many parts of the world. This means that starting a business in petrol generator field is a good option. But finding the most suitable generator can be very difficult. For instance, how many watts does a light bulb need? Should you invest in a quiet generator? Should you buy a portable one? Check out our guide below for which type of generator to get, as well as some purchasing points.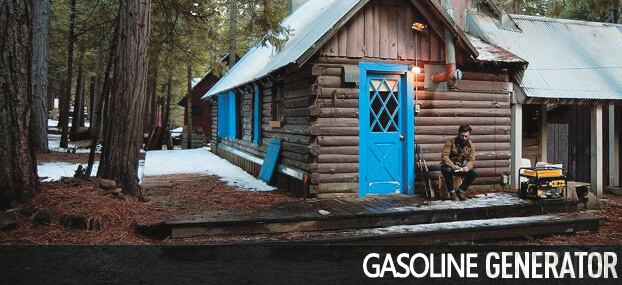 Basic functions of petrol generator
The circuit breaker protects the socket against overloading generator.

Larger fuel tank for longer run time.

An integrated fuel gauge helps prevent power interruptions.

Safe Power Supplies for Computers and Other Sensitive Electronic Devices.

Foldable handle and wheels for easy portability.
Types of petrol Generators
There are two basic types of small petrol generators manufactured by BISON: portable generator and inverter generator. Many workplaces use portable generators to power air compressors, nail guns, circular saws and other tools. But most are loud, so there are quiet petrol generators, perfect for camping, boating, and other recreational activities. They run quieter than other generators and power lights, heaters, fans, radios, smartphones, and more.
Portable petrol generator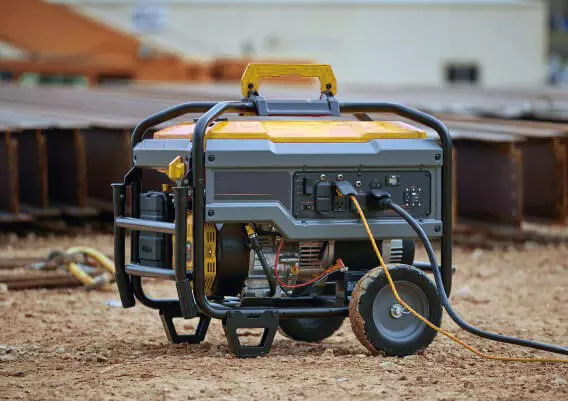 Popular on the job site, BISON small and portable petrol generators provide limited power for small short-term use. For greater efficiency and longer run time, select Auto Idle to idle the engine when not in use.
Here are the approximate wattages for common tools that are usually powered by petrol generators:
| | |
| --- | --- |
| Chainsaw | 1000-1800w |
| Circular saw | 1200-1600w |
| Drill (depending on size) | 250-1200w |
| String trimmer | 600-1100w |
| Hedge Clippers | 300-1000w |
| Leaf blower | 1000-1400w |
| Planer | 300-900w |
| Sanders | 250-1500w |
| Router | 100-1500w |
| Workshop vacuum | 700-1400w |
| Paint sprayer | 500-1000w |
| Miter saw | 500-1000w |
Petrol inverter generator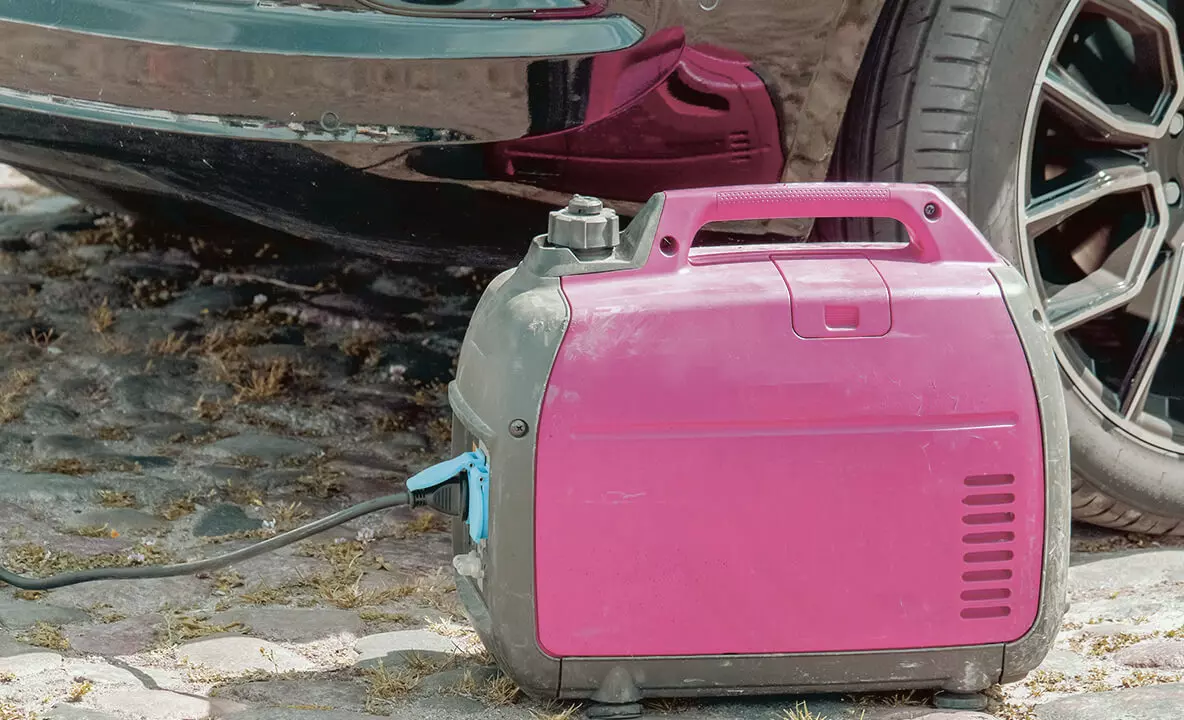 Famous for their low noise levels, quiet inverter generators are lightweight and easy to transport. They use a motor attached to an alternator to generate alternating current and convert it to direct current. Direct current can be stored, which makes the inverse Inverters become one of the best types of generators for RV travel, tailgating, camping or boating. Two inverter generators can often be connected together for twice the power.
The following are approximate wattages for items typically powered by BISON inverter generators:
| | |
| --- | --- |
| Lamp | 250w |
| Fan | 100w |
| Space heater | 1500w |
| Hot plate | 1200w |
| Crock pot | 1200w |
| TV | 250w |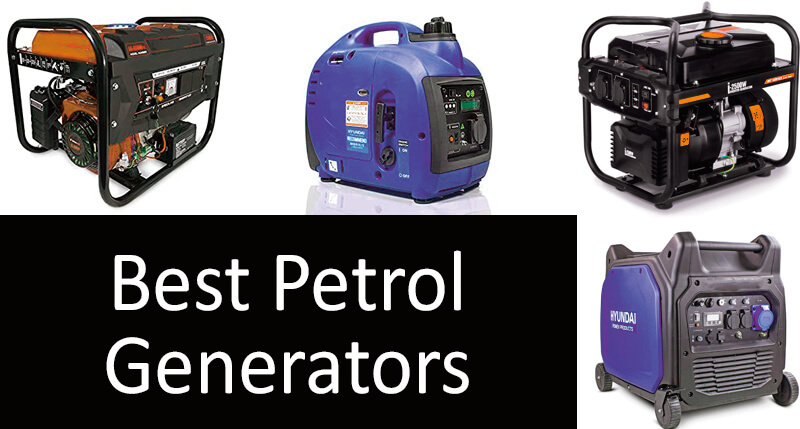 What to consider when wholesale the best petrol generators
Before you import, you need to break down exactly what to look for in generator set. Next, we'll focus on a few key factors in petrol generator purchase decision-making process to help you make a better choice.
power
Most petrol generators are between 800 and 7,500 watts. Petrol generators will list two wattages: starting wattage and running wattage. Some appliances require a lot of power to get up and running, and that's the starting wattage. But these appliances don't need as much power to keep them running, it's the wattage to run. If you're mainly selling them to young people who love camping, look for portable petrol generators that run between 1,000 and 4,000 watts. If you To grow a business among homeowners, generators should provide between 5,000 and 7,000 watts. This will keep appliances like refrigerators, freezers, pumps, and lights running smoothly.
fuel source
Most generators run on standard petrol. It is relatively cheap and widely available. But some generators can also use propane. Dual fuel generators use a combination of petrol and propane, and they can switch between the two fuel options. Propane generators are useful in an emergency when the local gas station is crowded with customers. Propane doesn't go out of style, so it's a good option for storage. All generators listed here can run on liquid propane (LP) or natural petrol (NG), or both.
noise figure
Petrol generators can be loud. Typically, petrol generators sound between 65dB and 100dB. BISON's petrol generators average between 60 and 70 decibels. Look carefully at the decibel rating of petrol generator. If your patrons plan to use petrol generator at the event, make sure generator doesn't drown out the party. Find low noise petrol generator from BISON. And don't put yourself or anyone else at risk by trying to retrofit the case yourself. Petrol generators require circulating air to work.
single phase/three phase
The single-phase electricity produced by a single-phase petrol generator is comparable to that used in most household appliances. Single-phase generators can be used in small and large homes. Large commercial operations often require three-phase power. Therefore, a three-phase petrol generator is necessary. 3 phase generators can also operate on single-phase, but the power output of single-phase will not be as high as that of three-phase operation.
traditional or inverter
Petrol inverter generators are ideal for powering sophisticated electronic devices such as computers and televisions. These models generate pure sine waves, ensuring that no power surges will occur. However, prices tend to be more expensive.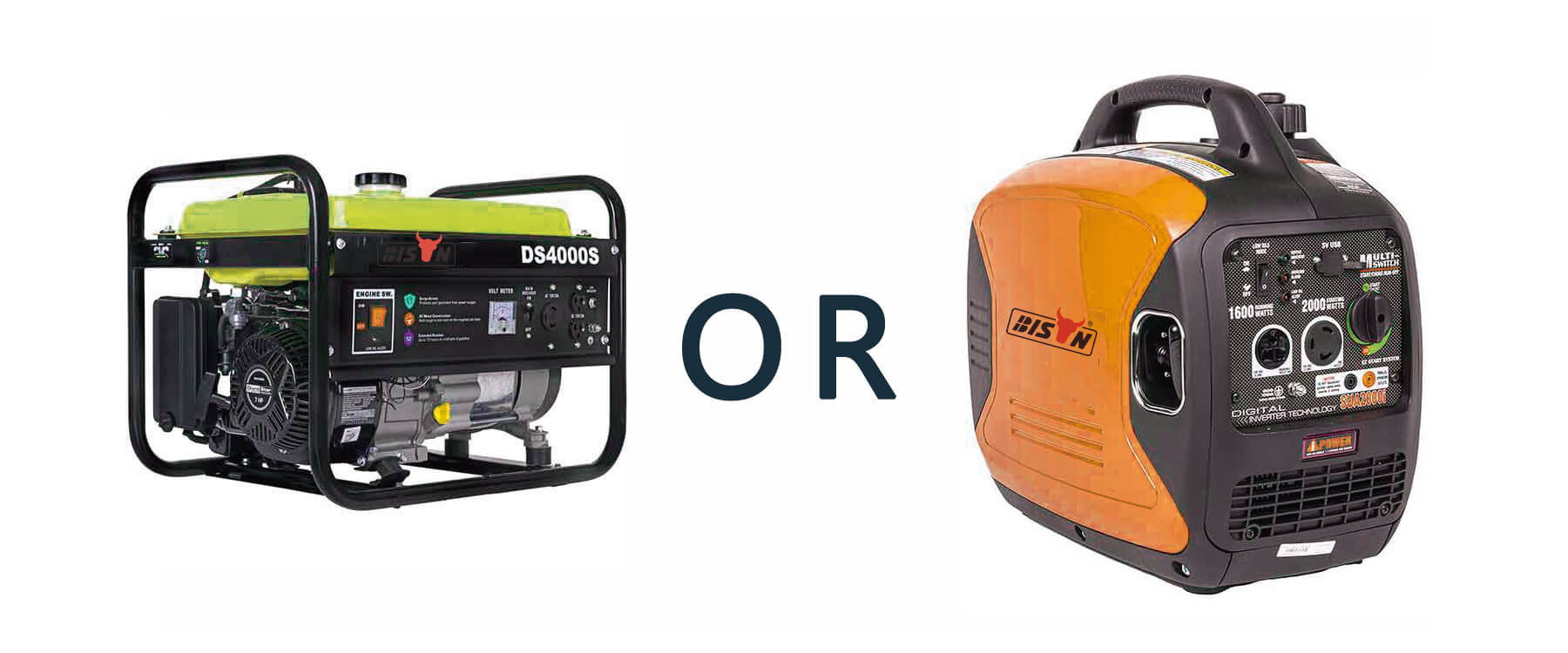 Automatically shut down CO
For safe use, you can add a CO sensor to generator, a key safety feature that will automatically shut down generator's motor.
Fuel gauge
The fuel gauge shows at a glance how much fuel portable generator has left in the tank.
Low oil level shutdown
This feature protects generator from damage by shutting down generator if the oil level is too low. It is standard on most stationary generators, but many BISON petrol models also include it.
BISON petrol generators are ideal for:
Home Backup: Powers essential items like refrigerators, sump pumps, and microwaves during power outages.
Recreational Activities: Enjoy the convenience of electricity at picnics, camping, car-following, and more.
Professional Applications: Whether customers use it to run a food truck or work in construction, get heavy-duty power on the job.
Maintenance of petrol generators is critical
If you want petrol generator to be ready to run in the event of a grid failure, it needs to be properly maintained on a daily basis.
Have plenty of fuel on hand.

Machine needs an oil change every 100 hours of operation.

Use fuel stabilizer.

Run line dry seasonally.

Use at least once a month for twenty minutes.

Clean or replace the filter when it is visibly dirty.

Store it outside the element.
Your store may have the right solution!
Your all needs will be met in BISON. We will provide a full range of services to keep you up and meet your unique equipment requirements (OEM petrol generator). Whether it is to restore power to your home after a power outage, or to provide you with electricity in your garden or work site. Our rugged petrol generators provide portable power for your tools and appliances.