In recent years, the appearance of variable frequency generators has made people more convenient, convenient and fast in terms of electricity demand. Many wholesale power factory in China can also improve the inverter generator technology to sell their products to the world.
If you are now thinking about importing China inverter generators, or you have searched the internet for a long time but have not found a suitable inverter generator factory, you have come to the right place. The information below will assist in selecting the best unit, we have super quiet inverter generator, dual fuel inverter generator and various power inverter generator.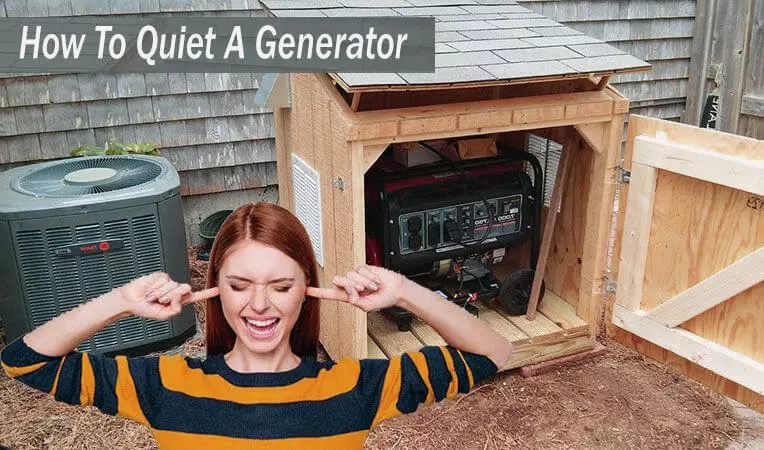 What is an inverter generator?
Simply put, the variable frequency generator converts the energy produced by fossil fuel-gasoline into electrical energy.
The ordinary generator has two main parts-the engine and the alternator. The engine consumes fuel, such as gasoline or propane, and turns the shaft. The alternator has two main components-the rotor and the stator. The engine shaft turns the rotor, thereby generating power in the stator. The power supply enters the control panel and is used to power any equipment you need-power tools, electrical appliances, etc.
However, the inverter generator does not have a separate engine and generator; it combines these two parts into one machine, making it lighter and more compact. The working principle of the inverter is to obtain AC power, decompose it into DC power, and then rebuild it into a controlled, stable and high-quality AC power.
How does an inverter generator work?
The inverter generator generates electricity in a "pure sine wave" format (ie continuous smooth wave). Traditional generator technology provides power in the form of a chopped square wave.
The alternating current (AC) generated by the alternator is sent to the rectifier, which is a device that converts the alternating current into direct current (DC). Then, before sending the DC power to the control panel, the computer in the generator converts the DC power back to AC power. This is where the name "inverter" comes from.
The main advantages of inverter generators over traditional generators:
1. Pure sine wave
Inverter generators provide clean, pure power output without the surges and spikes that traditional model generators can damage appliances.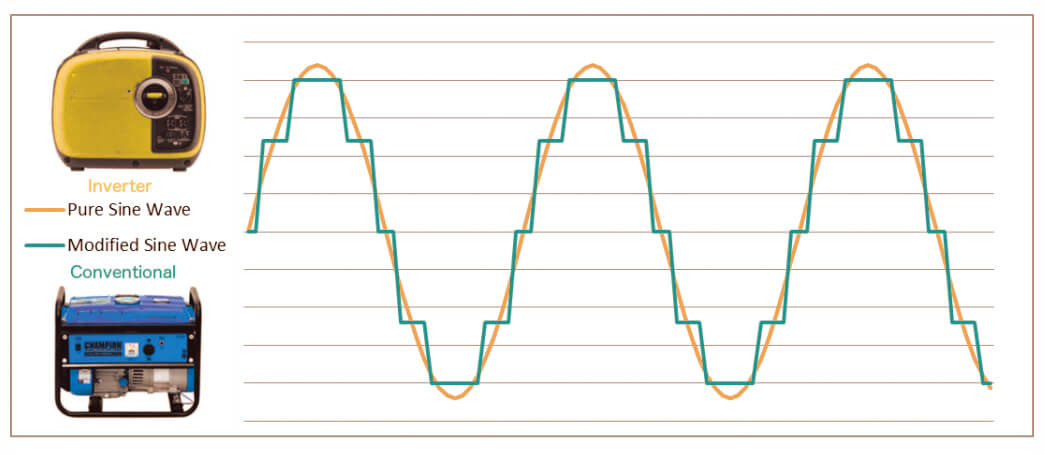 The inverter generator can protect your Gadgets, such as mobile phones, laptops, etc., to prevent the product from overheating and overloading during charging. The traditional portable generator provides a higher output than the frequency converter, and transmits the generated electricity directly to the control panel through a voltage stabilizer or other protection device, but it does not necessarily "clean up" the power source. However, the result of inverter technology is cleaner power delivery, which can be adjusted up and down according to the load to minimize total harmonic distortion (THD). This makes variable frequency generators very suitable for sensitive equipment.
In addition to being very suitable for charging your laptop or mobile phone, the inverter generator may also be suitable for your household electricity. Because of its quietness, it will not disturb your neighbors or your travel.
2. Perfect portability
When users pack for a big weekend camping trip, lugging a bulky gasoline generator to the back of a van is a pain. This is no longer the case with BISON inverter generators, most of them are average sized and weigh around 50 to 80 pounds, which anyone can lift. They are smaller and lighter than ordinary generators, this means that it can be easily moved to where power is needed. In addition, fishing trips, outdoor adventures, and any other types of activities that require portable, reliable, stable and quiet power sources.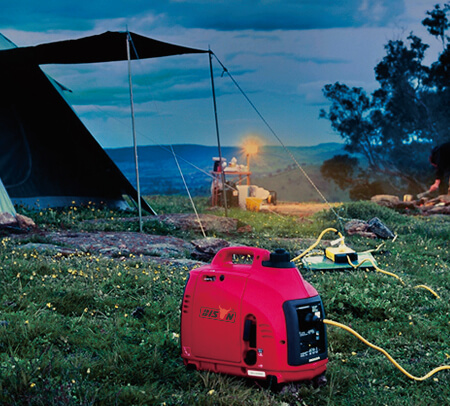 3. Very quiet
One of the main advantages of inverter generators is low noise, making them ideal for applications with decibel limits, such as farmers markets and campgrounds. Sound attenuation engineering makes BISON inverter generators ideal for neighborhood block parties, food trucks and sensitive building environments.
4. Better fuel efficiency
Compared with other generators, variable frequency generators have better fuel efficiency, allowing the engine to utilize fuel during peak periods and provide smooth service for long periods of time.
5. Parallel operation
This is an excellent choice for many inverter generators. Users can connect two BISON generators together with a parallel kit to increase the amount of power needed. The generators do not need to be of the same fuel type. It also doesn't depend on the brand.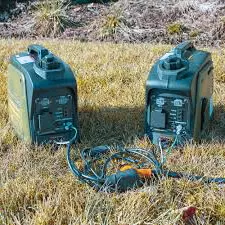 6. Green living
Compared to conventional generators, it produces less carbon emissions and is more fuel efficient, so it can meet local environmental quality requirements.
Disadvantages of inverter generator
1. expensive
Due to the advanced technology, the cost of these inverters is higher than that of traditional equipment. While inverter generators are expensive, but they run longer, are quieter, and are more efficient.
2. low output
Although they provide steady power, they are not as powerful as traditional generators. If you need more power, you can connect two units.
Inverter generators are a very reliable source of energy that can meet the needs of various electrical equipment powered by generators.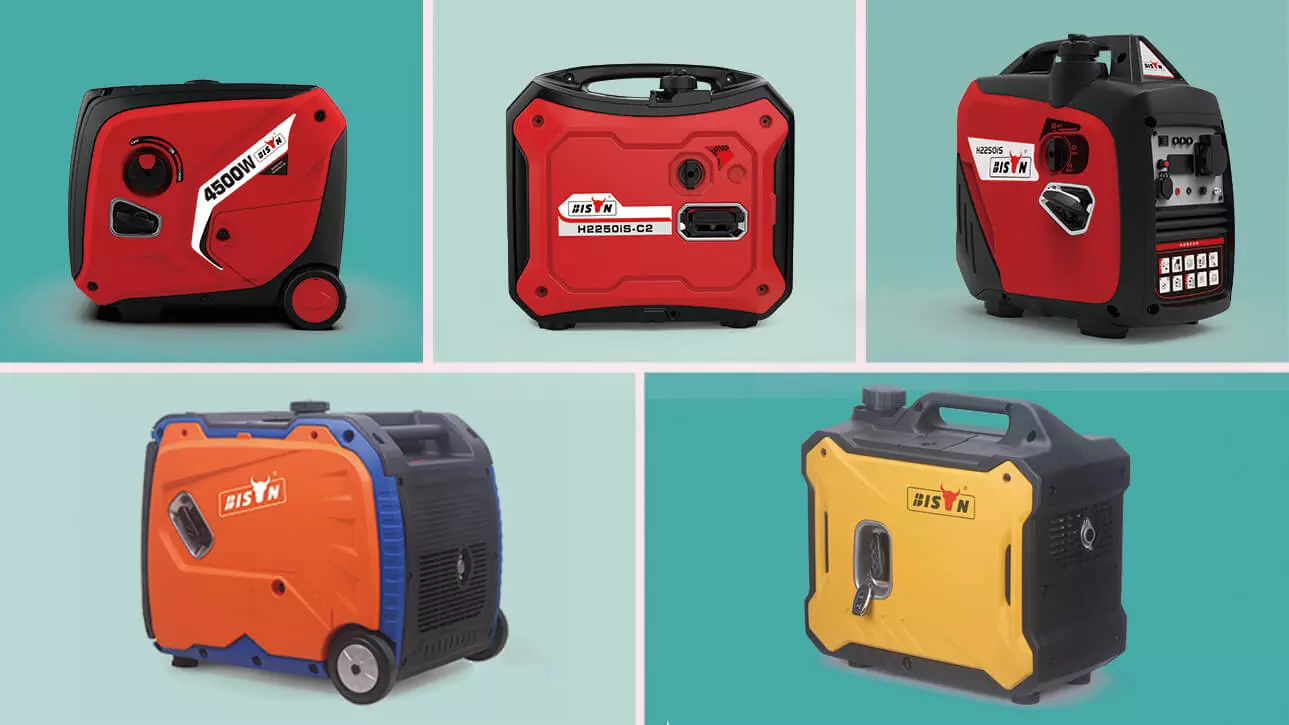 When you buy a new generator in the market, you will find that you have many different types of generators. BISON offers different types of generators so they can be adapted to various applications.
Below are the main inverter generator types
Explore inverter generator to match your project!
inverter generator types by usage scenarios
Inverter generator for work
Inverter generators with a maximum output of more than 5,000 watts are recommended on the job site.
It can run power tools and can be connected directly to the electrical panel. These generators are equipped with a safety transfer switch.
Since it is the heaviest and largest type of inverter generator, they have built-in wheels for easy transport around the job site.
household inverter generator
A medium-sized inverter generator with a maximum output of 3,500 watts is ideal for home backup power.
Can run basic household appliances: electric stove, air conditioner, cooler, radio and TV.
Safe to use on sensitive devices like laptops and mobile phones.
Inverter generator for outdoor use
BISON inverter generator with a maximum output of 2,000 watts is more than enough for camping and outdoor recreation.
2200 watt inverter generator can power campsite lights for safety, power portable electric stoves and charge mobile devices.
Very quiet and will not disturb nearby campers. Portable and can be easily put into the car.
inverter generator types by fuel type
If we differentiate according to fuel type, inverter generators are simply divided into three types. The most common uses gasoline as the fuel, however, there are some options on the market that use propane or natural gas.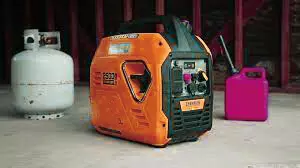 Choosing a inverter generator
To make the best investment when working with inverter generator suppliers, consider the following:
power output
Do you want to sell to people who take their generator with them on the go, or as a backup generator in case of a power outage? Once you've determined what your generator will be used for, you can determine how many watts of power you need. So here is a guide to choosing the right size for your needs:
Light duty (tent camping, tailgating, etc.): 1,000 to 3,000 watts

Medium (RV camping, emergency home use, work site, etc.): 3,000 to 4,500 watts

Heavy Duty (powers the entire home, powers the welder, etc.): 4,500+ watts
If you're only using it to power a radio or a small refrigerator, a compact portable generator might be the way to go. If you want to keep things like your RV air conditioner running, you need a medium-sized inverter generator with slightly more power than a small generator.
dimensions and weight
Some shoppers will consider their physical size and weight. As the name suggests, hand-held inverter generators can be picked up with one hand and carried easily, as they are typically lightweight, around 40 to 50 pounds. The downside is that these units typically have a power output of 2,200 watts and below.
Wheeled units provide more power (3,000+ watts), but they are big and heavy. So it might be easier to use one of these units as a home generator. BISON's wheel kits are also sold separately so you can add them to your existing generator, or replace your old wheel kits. Either way, having a wheel kit will make transporting heavy duty inverter generators easier.
fuel type
Inverter generators typically use gasoline as the fuel source, and dual-fuel inverter generators can also run on propane. This is a great advantage as it will help you sell better, such as meeting power output requirements, local fuel availability and the type of fuel on hand.
fuel tank capacity
Inverter generators have a separate fuel tank with fuel capacity ranging from as little as 2 gallons to over 10 gallons. The larger the tank on the generator, the longer the power will last, but the size of the generator itself will also increase. For dual fuel inverter generators, since the propane gas is stored in the tank, which is connected to the generator by a hose, there is basically no significant change in the size of the generator.
starting method
The inverter generator has two ignition methods: electric start switch and recoil start:
Electric Start: Generators with electric start store extra power in an internal battery that automatically starts the device. Users can simply press a button. This way of starting is much easier than starting with recoil. But if the internal battery is dead, you won't be able to use electric start.

Recoil start: Recoil start is an old but reliable technique. This method of starting requires you to pull the recoil line quickly and steadily to start the engine. Although the generator may be pulled more than a few times when using the generator, it will not happen that the electric starter inverter generator that has been stored for too long cannot be started due to the lack of battery power.

Remote start: Portable generator with wireless remote start includes a handy remote key to ensure quick and easy access to the inverter generator
load sharing
Most of what BISONT offers are inverter generators that support parallel use, also known as load sharing. Using BISON's connection kit, users can safely combine the power of two generators. Also, having two generators prevents one of them from failing and not being able to generate electricity.
noise level
The most notable difference between inverters and open generators is the amount of noise they produce. Open generators produce decibel levels well over 100 dB. Inverter generators are about half as noisy as open-frame models, typically in the 50 to 60 dB range. Inverter generators also use sensors to detect how much power they need to consume, throttling smaller loads and producing lower noise levels.
| | |
| --- | --- |
| Refrigerator | 50 decibels |
| Normal voice | 60 decibels |
| Vacuum cleaner | 70 decibels |
| Hair dryer | 70 to 90 decibels |
| Motorcycle | 95 to 110 decibels |
budget
Last but not least, make sure the generator is within your budget. Although you are free to choose additional features in BISON, wholesale a few machines that will not exceed your budget is the most important consideration.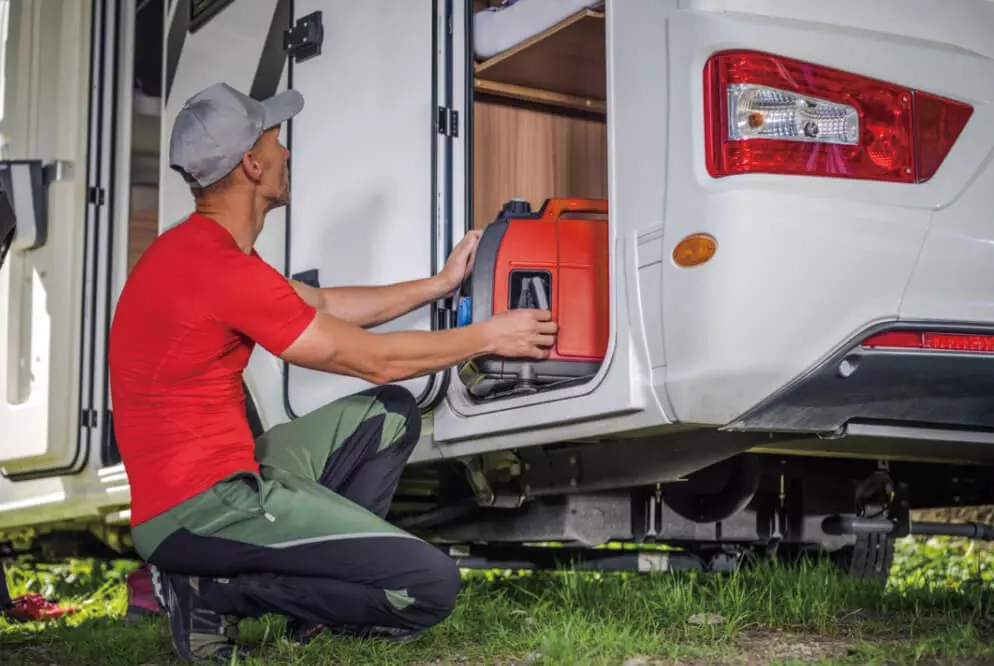 avoid these mistakes when wholesale inverter generator
If you want to wholesale the most suitable inverter generator, then reading the inverter generator wholesale guide is not enough. You should also learn from other people's mistakes to avoid them. Here's what you should always keep in mind:
Focus on how the machine's specs really work for you, and don't get swayed by flashy language or overpromises from the manufacturer.

Wholesale branded inverter generators may be better, especially if you are new to inverter generators. Their customer service is more reliable and you should expect better quality.

The best inverter generator for you is not necessarily the most expensive. Compare prices in different places and see if you can get everything you need without breaking your budget.

If other conditions are equal between the two inverter generators, the best service wins.
We are a professional nverter generator manufacturer in China. BISON has a variety of easy-to-use inverter generators to choose from, suitable for most activities or construction sites.
Safety warning
Point the exhaust vent away from nearby people and pets.

Before plugging in, make sure your inverter generator is turned on.

Cool the inverter before adding fuel.

Never run the generator indoors. Choose a model with an automatic CO shut-off switch to avoid possible carbon dioxide poisoning.

Never overload the generator.

Make sure there is oil in the generator before running it.

Always use fresh gasoline.

Make sure the propane hose and gas cylinder are connected correctly.

Always use the transfer switch to connect the generator to the main panel.

Always use the canopy when running the machine in rain or snow.
In conclusion
Inverter generators are a great thing. Hopefully with our help you have some good ideas for inverter generators to help you make the right choice when it comes to new inverter generators.
If you are still not sure which inverter generator is most suitable, or you want to do more research, please jump to the BISON inverter generator page, you can quickly find the best inverter generator, or send a message to contact us directly.