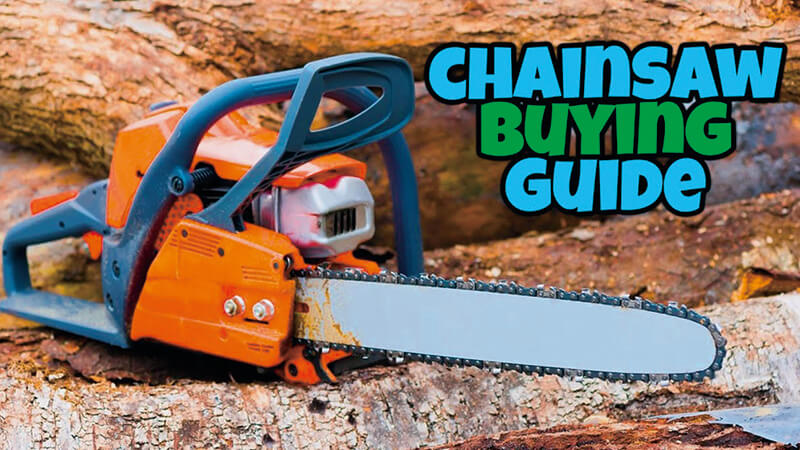 Chainsaw is a powerful cutting machine for wood. Whether you need to chop firewood, precision pruning or felling trees, BISON chainsaw are for you. Before importing chainsaw, consider the scope of work you intend to perform. Our goal is to help you narrow down your needs and give you a basic understanding of chainsaw, while getting all the information you need, such as which power source to use: gas or electric chainsaw, and considering user usage, chainsaw safety, budget and more, choose the right China chainsaw for your wholesale project.
What is chainsaw?
Chainsaw is an efficient tree and branch cutting power tool that makes cuts using a set of teeth on a continuous chain that rotates over and around a guide rod. Its sharp teeth are dragged across the surface, cutting wood.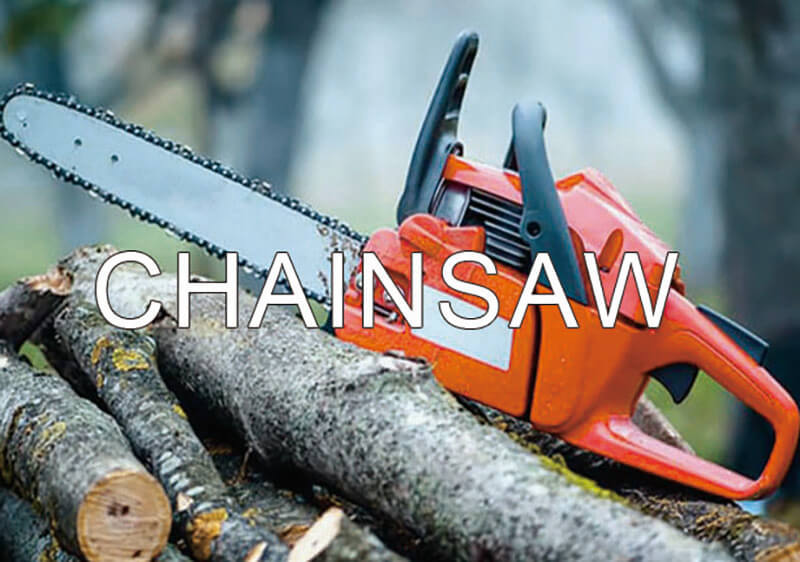 How does chainsaw work?
BSION saws, bars and chains are designed to combine perfectly to create the perfect cut. The chain has sharp cutting teeth and a flat depth gauge. As the chain moves around the rod, the cutting teeth scrape off small wood chips. The size of the chips removed is the same as the space between the depth gauge and the tool.
Who uses chainsaw?
chainsaw are needed by a wide range of clients, including homeowners, arborists, gardeners, gardeners, loggers, firefighters, carpenters, chainsaw artists and more.
In addition to the above, it is also essential to understand the main features of chainsaw.
Chainsaw features
Chain brake: is a safety feature that helps avoid backlash by stopping chain movement.
Kickback reduction system: To prevent kickback, the chain guard has hooks for hooking into the wood.
Choke start system: This only works with petrol chainsaw. Also known as a choke, this allows you to start your chainsaw. Pull the handle that connects to the cable (choke) that starts the engine.
After understanding the basic theory of the chainsaw above, the introduction of the following part will help us to better choose the style of the chainsaw we should import.
BISON chainsaw types
1.Standard chainsaw and pole chainsaw
Standard chainsaw: For cutting wood, cutting branches and felling trees with small branches, everyday use.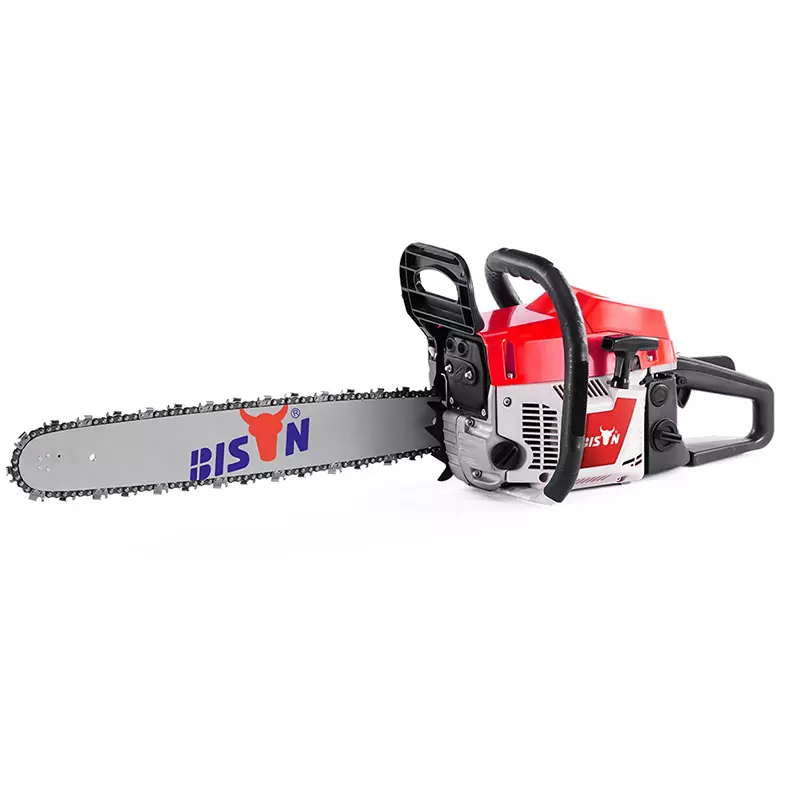 Pole chainsaw to help you with some top pruning to keep the tree healthy and strong. If you are going to prune tall treetops, the best option is a pole saw.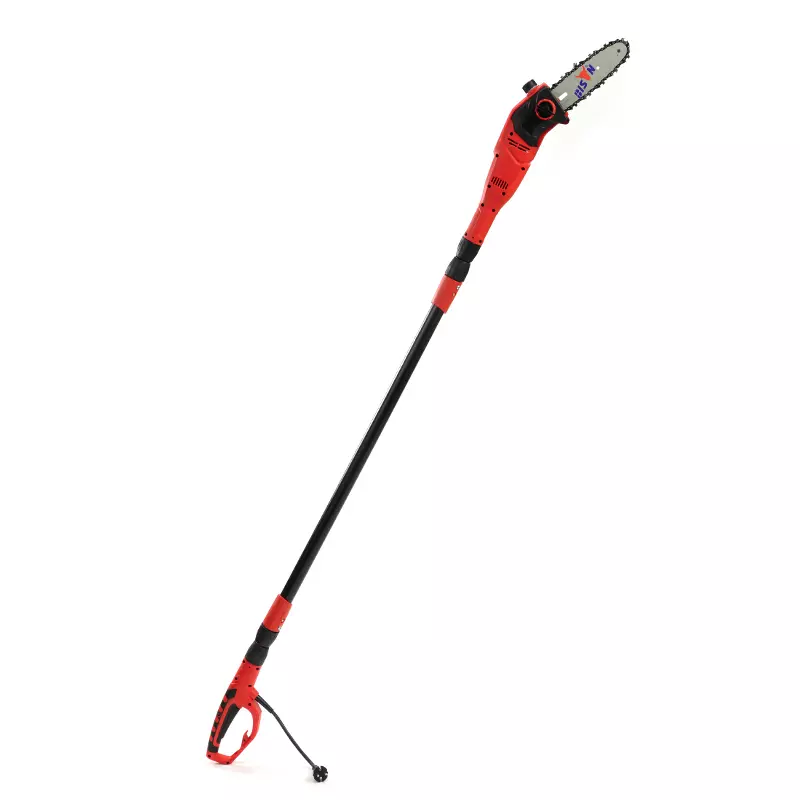 Like handheld chainsaw, pole chainsaw are available with three different power sources:
Powered pole saw

Cordless pole saw

Corded pole saw
Because pole saws are mounted overhead, they are smaller and lighter than hand-held chainsaw. Even their bars are smaller, usually falling in the 8" to 12" range. Due to their size, they are not recommended for stout limbs, but they are the safest option for pruning tall branches.
2. Electric chainsaw and gasoline chainsaw
Gasoline chainsaw are mainly driven by gasoline engines produced by BISON. Due to the different working strokes, it is divided into two-stroke and four-stroke power, thus forming two-stroke and four-stroke chainsaw.
Two-stroke gasoline chainsaw are lighter and more compact than four-stroke gasoline chainsaw. However, they require more frequent tuning and refueling than four-stroke models due to higher gas mileage.
Two-stroke and four-stroke gas chainsaw are designed for different purposes. A two-stroke gas chainsaw is best for small, light tasks, but it can be used for felling trees and cleaning brushes. Four-stroke gas chainsaw are ideal for cutting large trees due to their high power.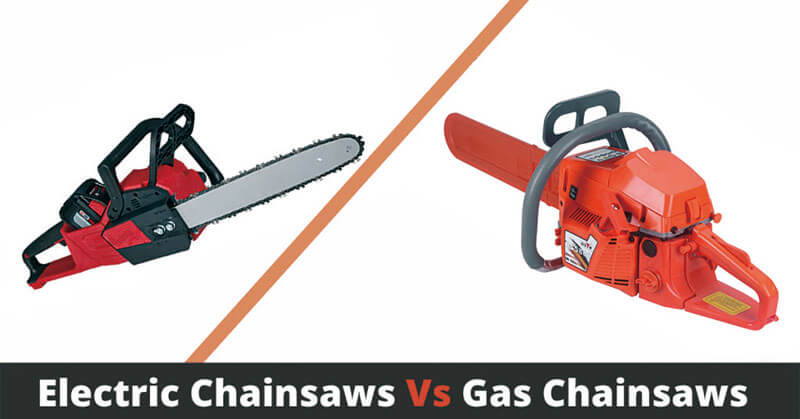 two-stroke gasoline chainsaw VS four-stroke gasoline chainsaw
two-stroke gasoline

chainsaw

four-stroke gas chainsaw

lighter

heavier

more compact

bigger

high fuel consumption

less fuel consumption

small light dut

large heavy duty
There are two types of electric chainsaw: corded and battery powered chainsaw. They are not as powerful as gasoline chainsaw. Corded chainsaw have as much power as mid-range gasoline chainsaw, while battery-powered chainsaw tend to be less powerful.
Electric chainsaw are usually a little cheaper than gasoline and are lighter in weight, which makes them easier to handle. If the person using the chainsaw is not particularly strong, using chainsaw is safer than using gasoline because they require less force to maintain control.
Plus, they're easier to start - as easy as flipping a switch or pressing a button, and requiring little maintenance.
The main downside to electric chainsaw is that they're not as powerful as gasoline, which means they can't be used for some heavy-duty tasks, but they're good enough for most household chainsaw.
However, for large trees or when you're going to make a lot of cuts in a short amount of time, gasoline chainsaw can provide enough power to get the job done. They cost more and require more maintenance than power tools, but they're more powerful tools and better able to tackle some of the big jobs consumers need.
They are often difficult to start, and you may need to try a few times to start them. Also, if you don't have enough strength to keep a good, steady grip on chain saw, the safety risk of trying to use an gasoline saw can be considerable. But for any user who has access to gasoline chainsaw and knows they need to be able to do a lot of tough jobs, gasoline chainsaw is usually the best option.
electric chainsaw VS gasoline chainsaw
electric chainsaw

gasoline chainsaw

not as powerful as ga

more powerful

economic material benefit

more

expensive

lighter

heavier

easy to us

more difficult to control

minimal maintenanc

more maintenance

suitable for daily household use

use for heavy duty

more safety

more protection is needed
Should I import gasoline chainsaw or electric chainsaw?
Overall, BISON gasoline chainsaw are perfect for serious work, forestry-related cutting or any kind of tree. On the other hand, electric chainsaw are great for pruning, felling small trees in the backyard, hardcore art, and serious DIY projects. Combined with the above analysis of electric and gasoline chainsaw, it is believed that many importers should have a preliminary decision on the types of chainsaw that need to be imported. At the same time, further understanding of some important characteristics of chainsaw will help you to better choose chainsaw.
Chainsaw purchase considerations
Chain saws vary widely in size, shape, power, type, function, price and model. Therefore, it is very important to invest your money in the right chainsaw that is best for you. Important attributes to especially consider when buying chainsaw are: usage, type of power (gasoline or electric), engine power (cc, amps or volts), guide bar length, safety and noise, cost, etc.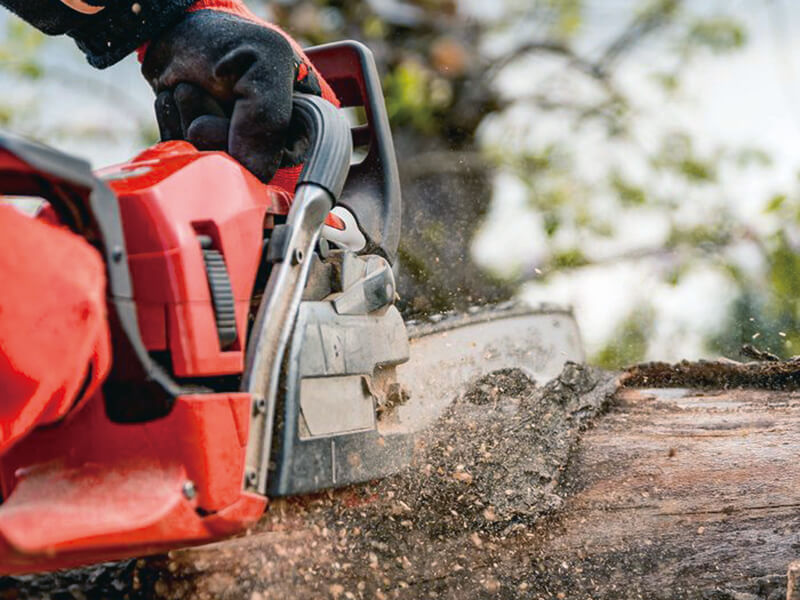 1.Main usage
Almost everyone who buys chainsaw will use it to trim or cut down trees. While the purpose of chainsaw is similar, the difficulty of the specific jobs you might use chainsaw for can vary widely. Pruning a tree or cutting a log to size is not a task that only requires a lot of electricity, as it is chopping down one or several large trees in a day.
Many household uses of chainsaw can easily be accomplished with an affordable mid-power electric model, but for consumers who live in heavily forested areas or wish to use their chainsaw for commercial purposes, BISON's higher-power models will be worthwhile . consider.
Consider the most common uses a buyer might also use chainsaw for and the heaviest load needs that might arise. How they will use it is the first thing you need to determine in order to know which chainsaw to look for.
2. Engine power type
Engine dimensions are in cubic centimeters in the engine. The higher the number, the more power BISON gasoline engine has, but the heavier the weight, the more power.
For light loads, using engine sizes as small as 24cc to as large as 34cc is ideal.
For mid-duty loads, engine sizes range between 34cc and 46cc.
For heavy loads, engine sizes of 46cc and above are ideal for the most challenging jobs.
After market research, most homeowners' chainsaw typically use between 24cc and 46cc.
It is suggested that importers can refer to this authority to select suitable chainsaw imports.
The power in corded chainsaw is simply called amps. The higher the amp, the more powerful the chainsaw is.
The power in cordless battery powered chainsaw is simply referred to as voltage or volts (V). The higher the voltage, the more powerful the chainsaw will be. BISON battery powered chainsaw have come a long way over the past few years and are capable of producing as much cutting power as small gas chainsaw.
battery types
The most common and superior battery type is Lithium-Ion (Li-ion), but you may still encounter an older battery type called Nickel Cadmium (NiCad). chainsaw with NiCd batteries are cheaper and take longer to charge, but for small projects, they'll be fine. If buyers are planning to do larger projects, be sure to recommend chainsaw with lithium-ion batteries to them. It will be lighter, last longer and charge faster.
3. Determine the optimal guide rod length
When choosing a BISON chainsaw, the length of the guide bar must also be considered. The guide rod length is measured from the end of the chain to where it enters the housing. The bar length represents the effective cutting area and represents the maximum length of wood dimension that the chainsaw can cut in one pass. The appropriate length of the guide rod depends on the size of the tree and, to some extent, the user's level of expertise. Shorter rails are lighter and easier to maneuver when removing branches. Longer guides are used to cut down larger trees. The longer the rod, the more difficult it is to operate the chainsaw and the greater the risk of injury, and for the safest cut, the wood you cut is at least 2 inches shorter than the cutting tool.
Because chainsaw feels heavy after prolonged use. Also, a common hazard with chainsaw is kickback - the impact of the saw on the wood can cause it to move in the opposite direction. This is more likely to happen with longer blade lengths.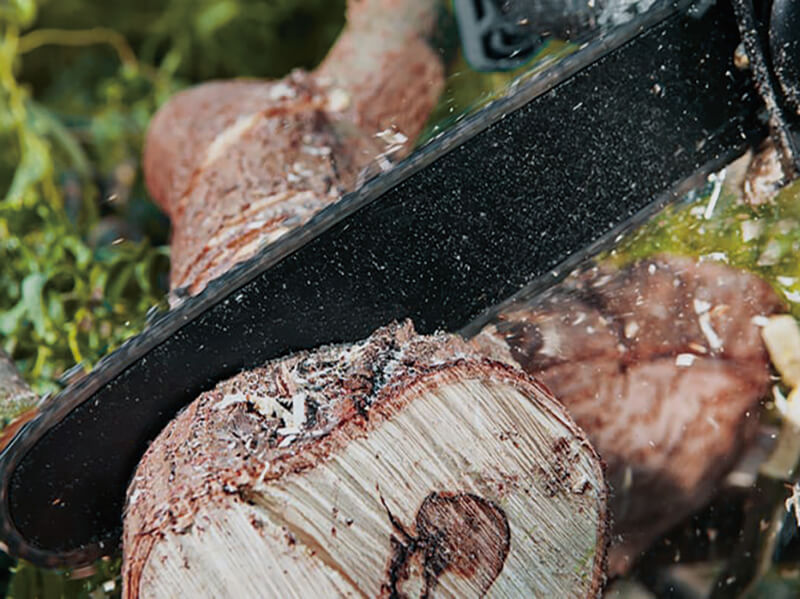 To avoid kickbacks, follow these important rules:
Avoid touching the tip of the guide bar to logs, branches or the ground.
Cutting more than one piece of wood at a time can be dangerous, so if you need to cut more than one piece, do it in batches.
Keep the saw on full power while cutting.
Keep the chain sharp to meet specs and maintain the correct chain tension.
Check that the safety devices are working properly before using the saw.
Use anti-kickback chains for consumer-grade chainsaw.
4. Chainsaw safety
Unless buyer is an experienced chainsaw user, it is safer to recommend wholesale BISON consumer grade chainsaw with anti-kickback chains.
Buying chainsaw is not like buying most other consumer products. chainsaw are different in that they can be very dangerous if used incorrectly. The risk of injury is an ongoing threat, but it can be completely avoided if you follow some basic rules and wear the proper protective equipment.
These basic rules will help you operate your chainsaw safely.
• Wear necessary protective equipment and do not wear loose clothing.
• Start the saw on the ground.
• Remove dirt and debris from the saw blade.
• Watch out for branches that may bounce.
• Be aware of rebates when operating.
• Stand firm and hold the handle of the saw firmly.
Safety equipment
It is important to have proper safety equipment when operating chainsaw, including:
• Protective pants or bibs
• Safety glasses or face shield
•helmet
• Cut resistant gloves
• Earplugs or earmuffs
• Steel toe boots
5. Noise
Noise must also be considered when importing chainsaw. Gasoline chainsaw are loud, almost comprehensive, and the more powerful they are, the louder they get. chainsaw are much quieter and suitable for simple trimming and cutting at home.
6. Cost
As you might expect, higher prices generally correspond to higher power, but that's not the only reason to pay more for chainsaw. Some have nice features that enhance ease of use, such as an automatic oil filling mechanism or heated handles, making the chainsaw more comfortable to use in winter. Naturally, brands known for their quality will charge more for products that are generally expected to perform better and last longer.
In addition to the cost of chainsaw itself, also consider other ongoing costs associated with it. chainsaw will add to energy bill, although probably not by much. Gasoline chainsaw require regular refueling, and some parts, such as air filters, require regular replacement.
7. Other factors to consider
Chain type: Most users use the chain that comes with the chainsaw as sufficient. However, if chainsaw is used for a wide range of tasks, alternative chains are essential and can be retailed separately to end customers. Familiarize yourself with the tooth shape and spacing options available when purchasing chainsaw chains in bulk.
Handle position: Upper handle chainsaw are more compact, lighter and can often be used with one hand. But they are designed for high-altitude use, which sacrifices stability.
If working on the ground, their mobility makes them a great choice for trimming limbs and fallen branches. If you are felling trees or moving large logs on the ground, it may be wiser to choose a rear handle model with wider handles for better resistance to kickback.
At the same time, some handles also provide heating function. If users want to use chainsaw to chop wood or trees on a snowy day, they'll be happy to have a heated handle.
Other useful features
These convenient features will help improve the performance of your chainsaw and stand out in the local chainsaw market :
Anti-vibration: To reduce fatigue, look for chainsaw with rubber handles and anti-vibration. This is especially useful on pneumatic saws, where the moving parts of the engine generate more vibration.
Spring assisted start: gas-powered chainsaw can require a lot of work to start. Spring assisted start simplifies the process and gets users up to speed faster.
The automatic chain oiler will automatically oil the chain to keep the chainsaw working properly.
Last but not least, proper and correct maintenance of chainsaw is an indispensable part and should be paid attention to.
How to properly maintain chainsaw?
Sharpen your teeth: teeth are key to cutting, so dull or blunt teeth can mean the job takes longer and your chainsaw is working harder, which can cause problems with the engine. While you can always use it for professional sharpening, you can also buy a sharpening kit and do it yourself at home.
Clean your chainsaw: as with other power tools, cleaning is a critical part of proper maintenance, especially at the end of a hard day's work when your chainsaw may be covered in wood and dust. By wiping the vanes, chains and air intakes, you'll ensure the engine is always running smoothly and ready for the next roll.
Chain tension and lubrication: The chain is the main moving part of the unit, which means your chainsaw works just as well as the chain moves smoothly. Occasional lubrication ensures that the chain runs seamlessly, while checking the chain tension ensures that the unit continues to operate safely. Thankfully, most chainsaw these days include features to help you get the hang of it, but it might be worth doing some research on your own to make sure you're getting the most out of your chainsaw.
Storage: properly storing your chainsaw after use will help ensure its longevity, while investing in a sheath to protect exposed blades will prevent it from accumulating dust if it goes too long between uses.
Summarize
Provide customized purchase options for your business needs
After considering some or all of these features, you should be ready to start your journey. Trust that at BISON you can find all the chainsaw for your needs. But always remember that safety of use comes first.